Note
Exhaust profiles (red line) are compatible across all IKAWA Pro roasters.
Inlet Profiles (yellow line) do not translate across different batch sizes.
Roast any of the profiles below with your IKAWA Sample Roaster.
They have been created by roasters, barista champions, farmers, researchers and others all over the world.
CoffeeMind (Morten Münchow) Reference Profile
Morten has been bringing a level-headedness to coffee roasting for a long time now. His science-based approaches aim to strip away what doesn't matter, and focus on what does. When it comes to sample roasting this is his reference profile, and he will use this to begin to evaluate any coffee. Learn more about Coffee Mind here.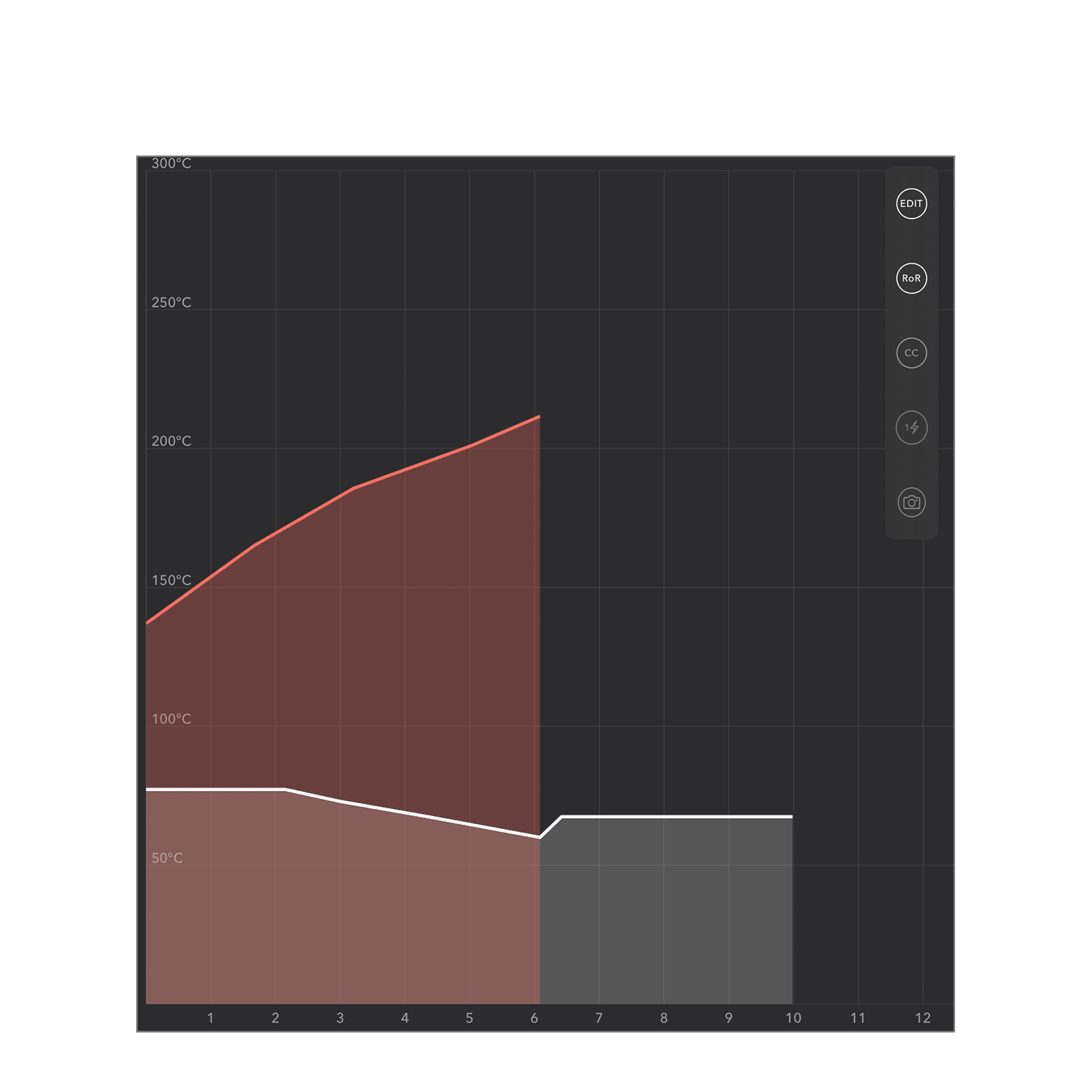 SQUARE MILE – GUGG – SAMPLE ROAST
This profile runs for 6:05 with an end temperature of 212˚C. Jamie Isetts of Square Mile manually stops the roast at 0:50 past first crack. 
Stop the roast by simply pressing the Go button on the roaster. 
Chris developed this profile specifically for high density coffees like their Crown Jewel; Ethiopia Yirgacheffe Dumerso, but it works well with other high density coffees too.
Read more and check out the Low Density profile here.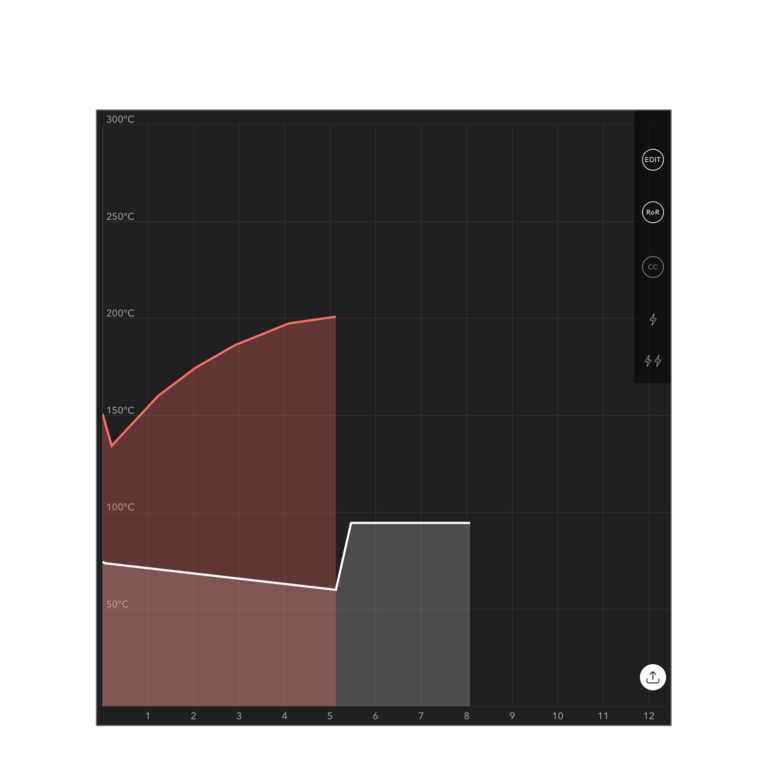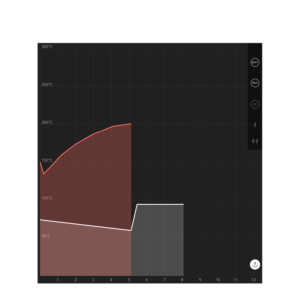 "I have a standard profile that I use whenever I am unsure about the coffee that I am roasting. I like to keep it simple and this particular profile has worked on many different coffees from many different origins. It is made for 50g samples."
Read more from Tim here.
Rob Hoos (updated Sept 2023)
(designed for 50g capacity IKAWAs)
Rob created this profile more recently, a number of years on from his original profile. It's an excellent roast and flexible as well. In his words "I have also planned this profile so I am reaching the maximum inlet temperature at about the same time as the minimum airflow volume. This is similar to how I often roast on a drum roaster (though not intentionally). I generally begin decreasing my power input as the first crack is on the horizon so I can enter it slowly enough to hit an appropriate development time without drifting too dark in roast color. From then on, the power steadily decreases until the roast's end."  Read more here.
A great go-to profile for Central and South American coffees. A steady heat application over 6 minutes creates an even development on most coffees, revealing sweetness and acidity but not interfering with the clarity of the cup. 
IKAWA GEISHA UK BREWERS CUP
The roast that our technician, Lorenzo D'apolito, used to roast his UK Brewer's Cup coffee, which helped him place 4th overall in 2018. The geisha that Lorenzo used was a natural process from Finca Auromar in Panama.
IKAWA GEISHA UK BREWERS CUP INLET
The inlet temperature sensor version of the roast that our technician, Lorenzo D'apolito, used to roast his UK Brewer's Cup coffee, which helped him place 4th overall in 2018. The geisha that Lorenzo used was a natural process from Finca Auromar in Panama.
**Note: Inlet Profiles for 50g roasters do not translate exactly to a 100g roaster.**
The classic. Tim William's created this early in our history for coffees from East Africa and helped us show off the capabilities of the IKAWA Sample Roaster. Since then, this profile has gone out on each version of the IKAWA PRO App and been iterated on around the world!
Ben placed 4th in the world using this profile for his espresso. He used an experimental washed geisha from 90+ in Panama that had notes of orange blossom, grapefruit, cane sugar and date.
Not only did André roast his coffee on stage at WBC 2017, he was 2nd after round 1 of the competition. He used a washed geisha from Honduras in his routine which had notes of peach, yellow plum, bergamont and orange.
KYLE RAMAGE – WBC 2017 NATURAL
Kyle placed 6th in the world and used this profile for his milk beverage course, using a natural process of his geisha coffee.
SCA LECTURE: GEOFF WOODLEY
"Designed to be both honest and respectful to the coffee and simultaneously  sweet, easy to work with and delicious with milk. It has a significant amount of development, I like espresso to be distinctly different than filter coffee. I also keep in mind that 80-90% of espresso based drinks sold in a cafe are mixed with milk or milk alternatives. It's lower in acidity, higher in body and still truthful to the green coffee."
"One thing that roasting on the IKAWA has highlighted for me is that you roast to your grinder. I approached this profile to know that I was extracting a certain percentage with my grinder and my brew ratio. I started with some profiles I have used in the past for Colombian sample and then started to play with length of roast, adjusting Maillard time and development."
"I wanted a really bright, bright acidity and most of that comes from the fact that I wanted more of a long shot espresso. I enjoy playing with the airflow. I decreased the fan speed at yellowing which increases heat transfer, then made it rise towards the end of the roast for smoke abatement. I kept the same amount of post-crack development as the sample roast to make sure the acidity popped."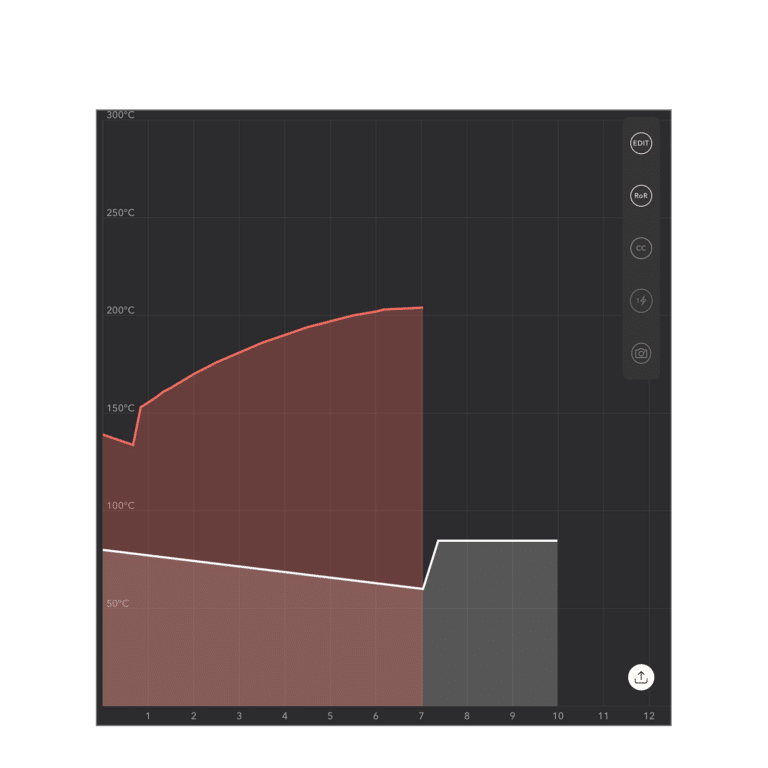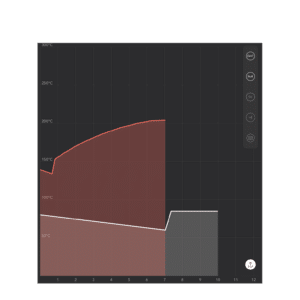 Caravela use this roast profile as the base for all their washed South and Central American speciality coffees. If you're looking to dial in to a specific coffee, the team at Caravela recommend stopping the roast at 17% DTR (development time ratio)
COFFEE MIND (MORTEN MÜNCHOW)
CoffeeMind's Morten Münchow designed this profile to be his 'standard'. It's his reference profile for any new coffee. His approach is then to try various experiments based on how that roast went, either darker or lighter. His roasting approach is very science based, and you can learn more here.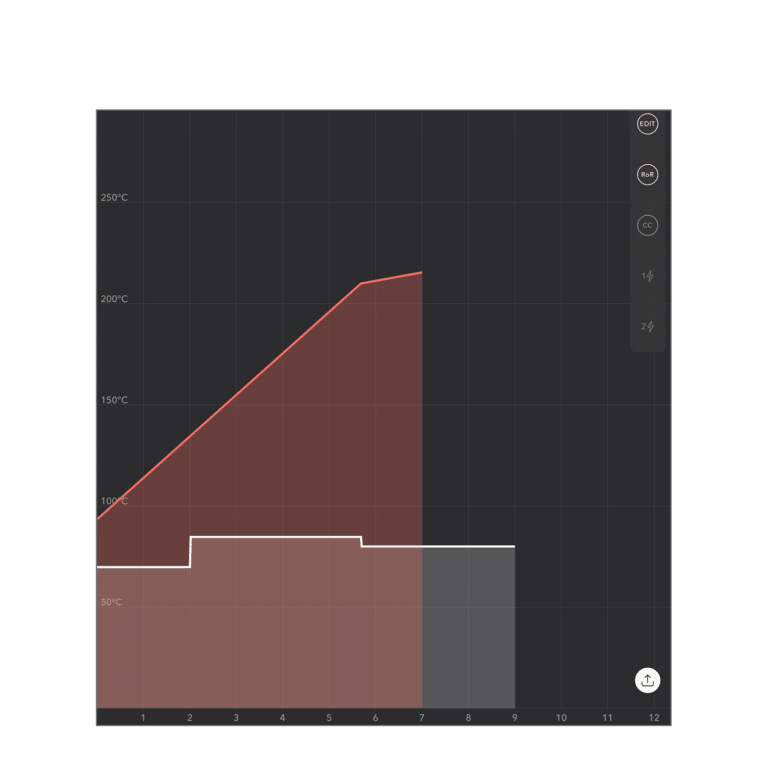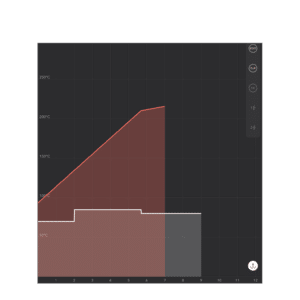 ATLAS UNIVERSAL SAMPLE ROAST
Drew from Atlas Coffee Importers (USA) has created a "universal" sample roasting profile, intended for sample roasting in concert with SCA cupping analysis. The outcome follows controlled trials across a range of coffees, times, temperatures and airflow. This profile has been created to deliver an outcome suitable for cupping analysis, with distinct and dependable results roast after roast.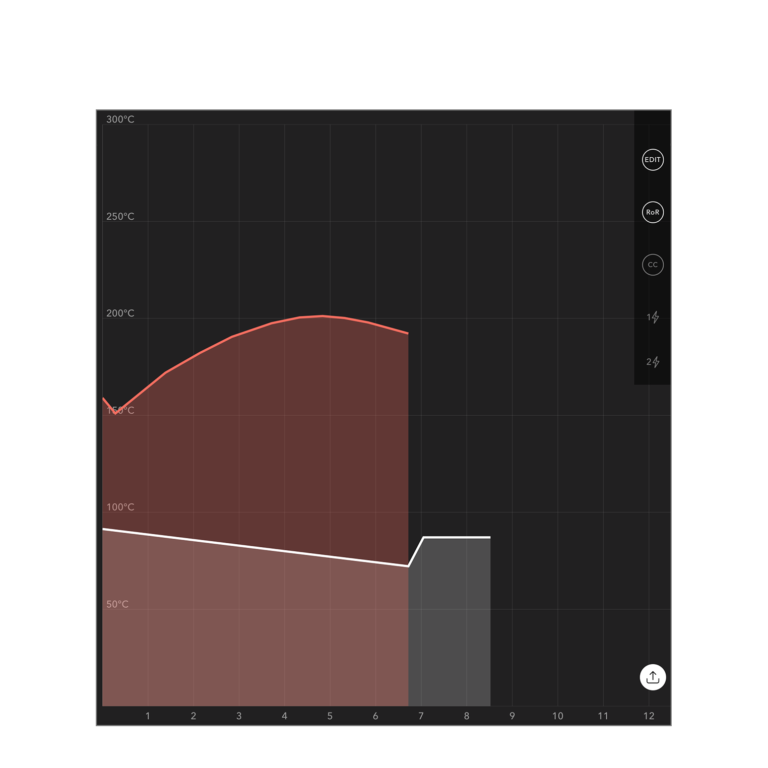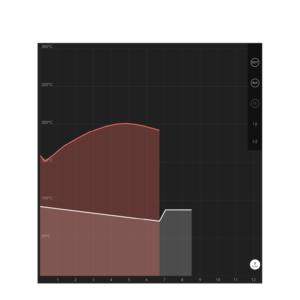 19 GRAMS BERLIN – ANTHONY PIPER
This profile is Anthony's go-to sample roast used with coffees, based on an environmental curve of a production roaster. He notes the 'rate of rise' transitions to a negative reading before first crack and remains negative to avoid crashing. Rather than altering the profile, Anthony adjusts his batch weight depending on screen size.
ALEXANDRU NICULAE – SAMPLE/ FILTER ROAST
Alexandru Niculae is co-owner of Bob Coffee in Romania, and the 2016 World Coffee Roasting Champion. He developed this profile using coffees that were in the range of 9-10.5% humidity with densities between 800-900gL.
He notes that this profile is designed to be both a sample roast, and a great filter brew. It's lightly roasted, but balanced, sweet and very clean. Alexandru tested more than 30 variations of this profile! It begins with a high charge, and then a 1:20 gentle soak. This is followed by a ramp up in temperature to optimise the heat transfer to the centre of the seed.
To ensure a sweet and bright cup, free of roast flavour, the profile goes into First Crack very gently. For a natural processed coffee, he says you can increase the end temperature to 205-206 C.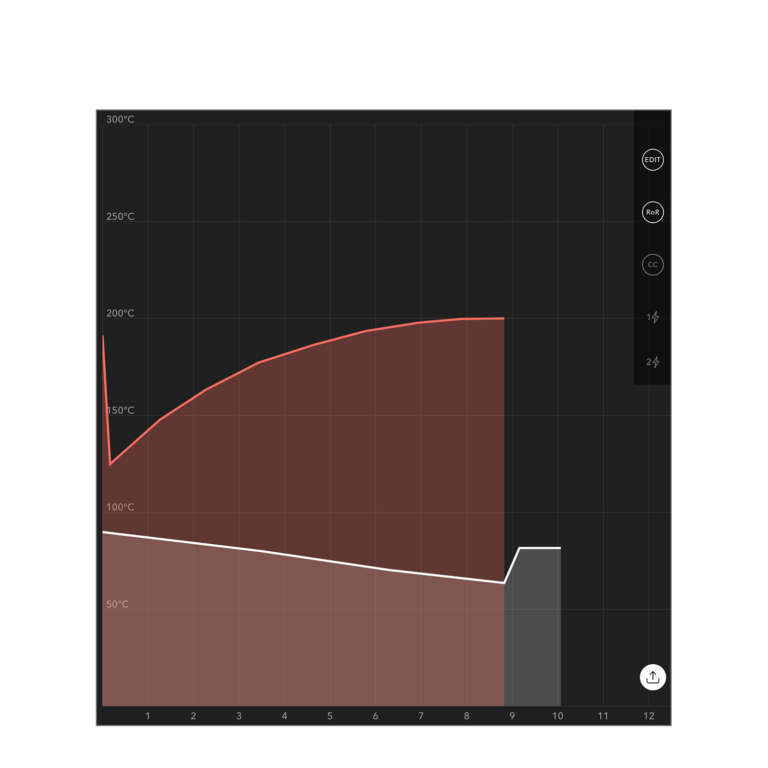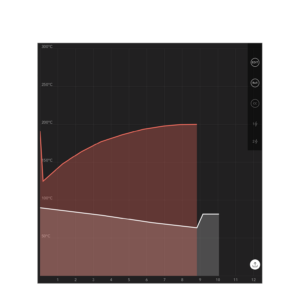 SUSTAINABLE HARVEST STANDARD SAMPLE ROAST
Sustainable Harvest in Portland, USA uses this profile as the starting point for all their sample roasting. They state that it provides good development and expression of character for almost every coffee. It's a fantastic profile that we have used on a number of different coffees. Be sure to also try the low density and high density coffee profiles available in our blog featuring Yimara.
HIGH ALTITUDE – CHRISTOPHER FERAN
Christopher Feran developed this sample roast while buying coffee in Jimma, Ethiopia. Being 1800masl requires adjustments to a profile made at sea level. Here he increased the airflow, decreased the temperature in the roasting environment slightly, and reduced his end temperature slightly. If you are using at higher elevations, he recommends increasing the airflow 1-2% more throughout the roast, and possibly even decreasing the end temperature 1 or 2°F as well.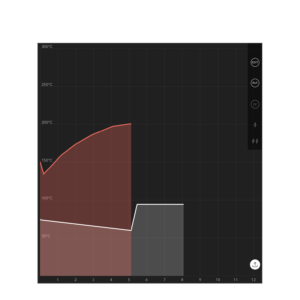 "I have a standard profile that I use whenever I am unsure about the coffee that I am roasting. I like to keep it simple and this particular profile has worked on many different coffees from many different origins. It is made for 50g samples."
Read more from Tim here.
Patrik's brew was the highest scoring cup at the 2019 WBrC. He roasted it backstage on his IKAWA 6 hours before brewing. This long, slow roast is more of a production roast than a sample roast, one that he meticulously tweaked for a long time to highlight very specific flavours in his coffee.
Created by Cafe Imports Japan's Takahiro Tsujimoto, this profile is used as an all round QC roast. Taka says "In Japan we typically prefer more developed coffee, so this roast is a perfect starting point to assess the merits of a coffee".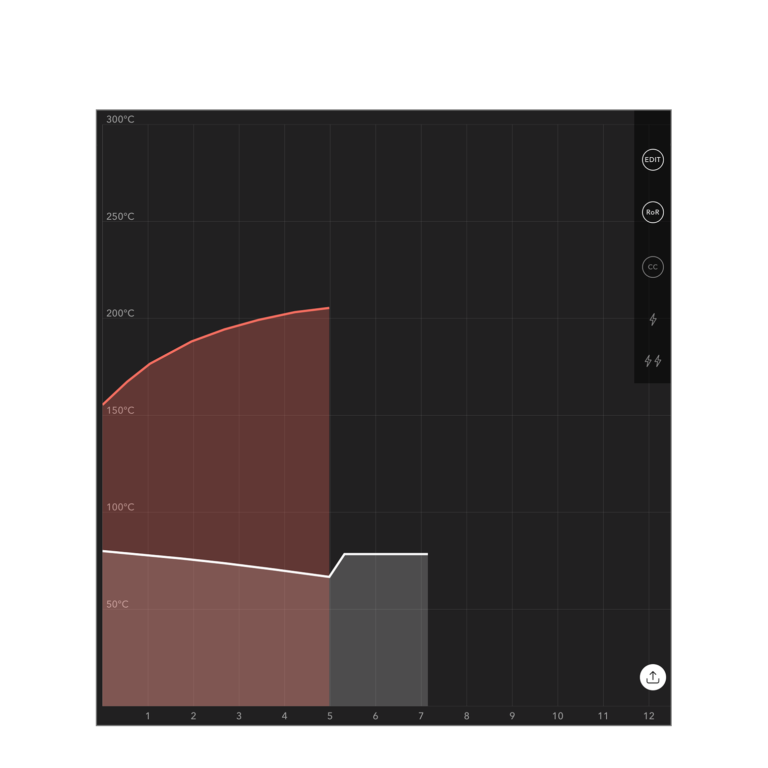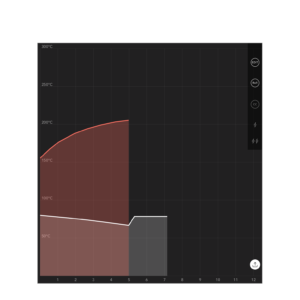 We have this beautiful Burundi Coffee from Collaborative Coffee Sourcing / Long Miles in Burundi and use this profile for it at WOC.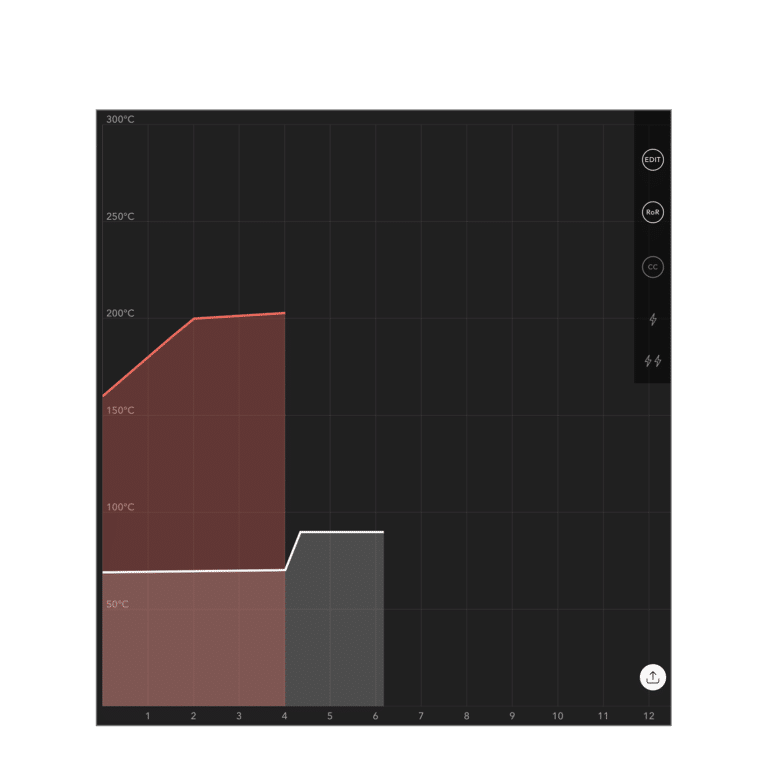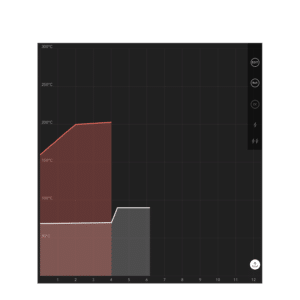 One sample roasting theory is to roast all coffees the same, and evaluate the quality from the same roast – here's a profile to try developed by Stephen Cornford of Mercanta UK
Josh created this profile for the Washed Gesha category as part of the official roast profiles of the 2020 Best of Panama. He says "the hockey stick (shape) gives me the most vibrancy of the coffee character across the most common screen sizes of traditional lots, gesha and pacamara varietals." All of his profiles for the competition can be found here.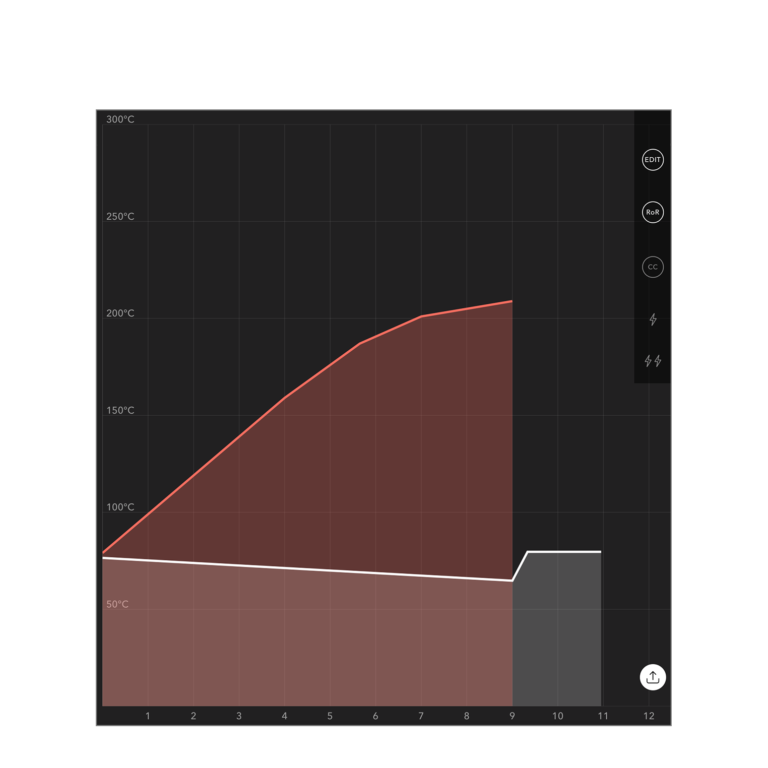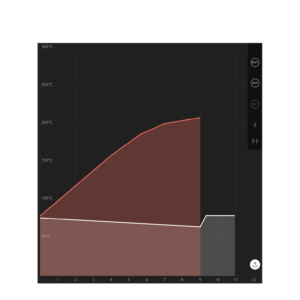 Good start point for most Central American washed Arabica coffees, based on SCA sample roast conventions.
Read more here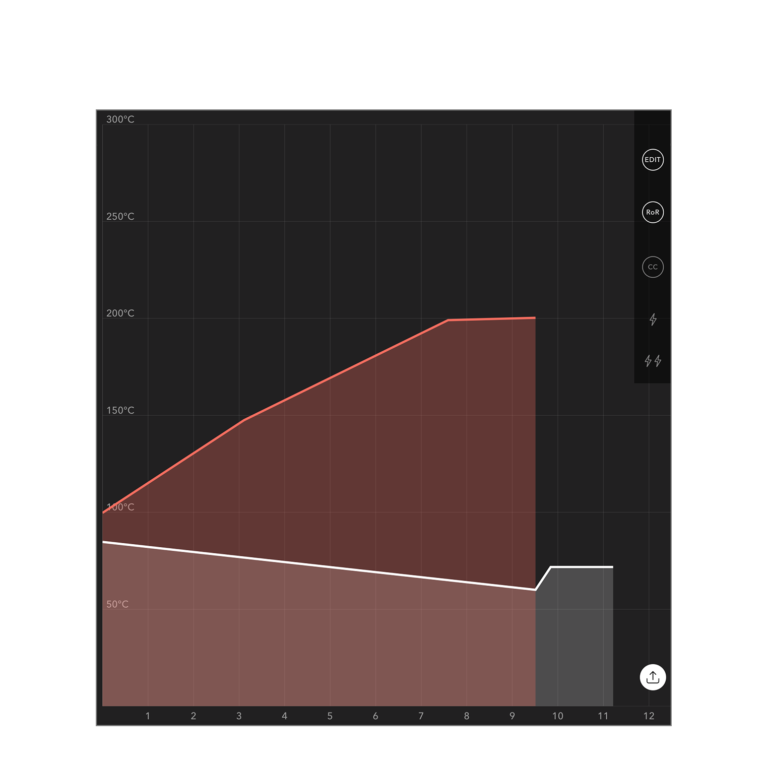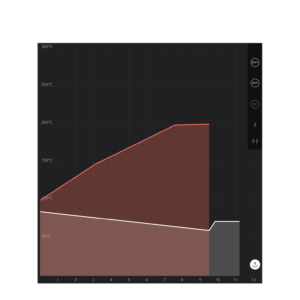 This profile is designed to match the key stages in the roast – drying, browning, first crack and development, allowing you to translate insight here to your production roast.
More from Rob Hoos here
Algrano's Standard for Ethiopia
This profile was developed by Algrano to roast high-density East African coffees in the 50g IKAWA. It can be used to sample roast Fully Washed, Natural and Anaerobic coffees. It uses a lot of energy from the beginning to produce a medium roast. The main objective is to achieve a good development time to assess multiple coffees side by side without noise from different roasts.
Run this profile up to around 5'30" for Fully Washed coffees (40-45 seconds development) and prolong it by 5-10 seconds for Naturals (50 seconds development). This was made for the 50g roasting machine. Read more about how they use this profile in this blog here.
DALE HARRIS KENYA MWENDIA
We were happy to support former World Barista Champion Dale Harris with his interactive discovery installation 'Flavour Pathways'. It explored the complexities of flavour and how we taste coffee, and was based off his WBC winning presentation. He enlisted to assistance of a few labs to analyse the compounds in the roasted and brewed coffees, and how they were absorbed by the mouth and nose. Serious science! The analysis was all done on IKAWA roasted coffee, which used this profile. Read more on Flavour Pathways here.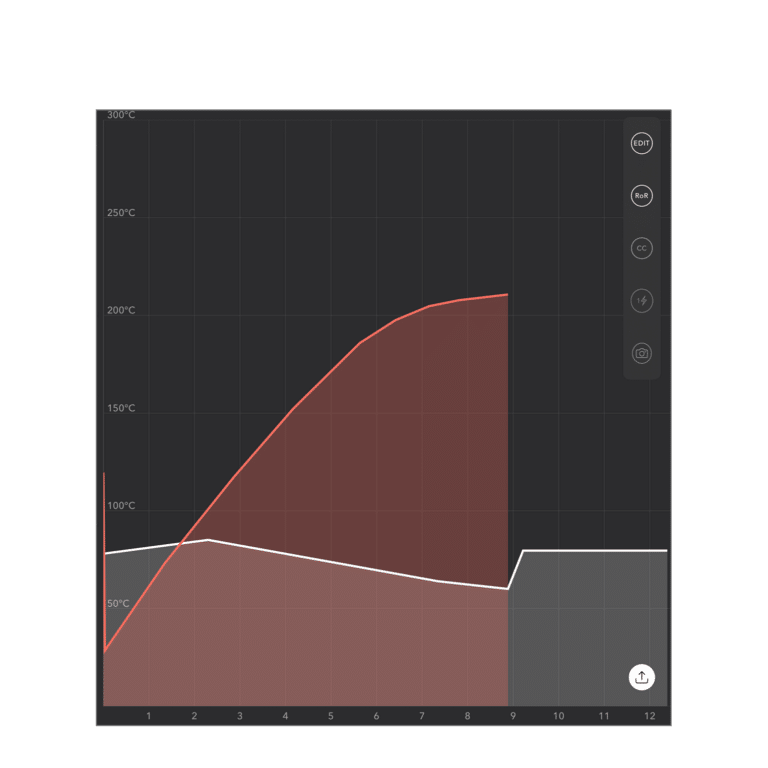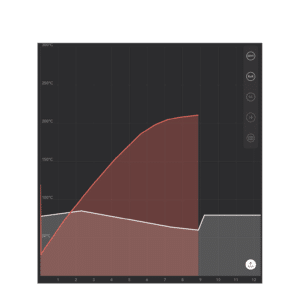 As part of Raw Material's 'Rwandan Tasting Set' experience, they have developed a roast profile to best accentuate the qualities of both the washed and natural process coffees in the collection. RM recommend this profile is perfect for cupping 1 – 1:10 minutes past crack, usually 12.5 – 13% DTR.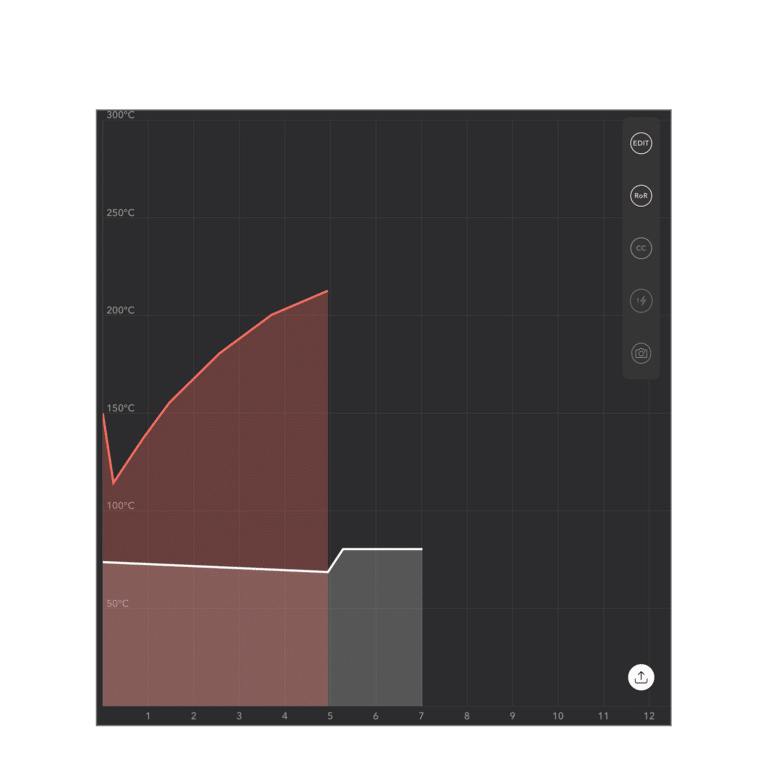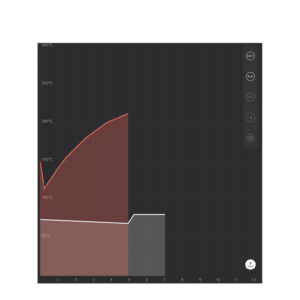 A fast profile suitable for high density beans. This profile is great for any washed East African coffees, including Ethiopia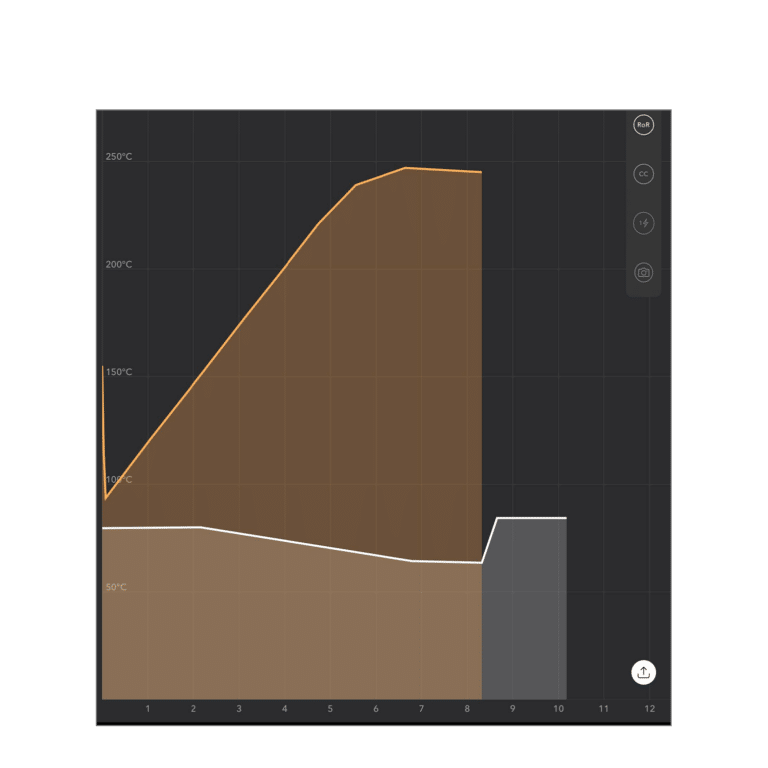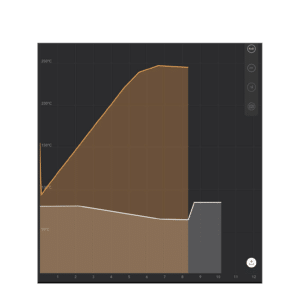 CARAVAN COFFEE ROASTERS – DENSE NATURAL/HONEY
An inlet profile for dense natural and honey processed coffees. Caravan recommends manually ending the roast at 0:55-1:05 after first crack.
**Note: Inlet Profiles for 50g roasters do not translate exactly to a 100g roaster.**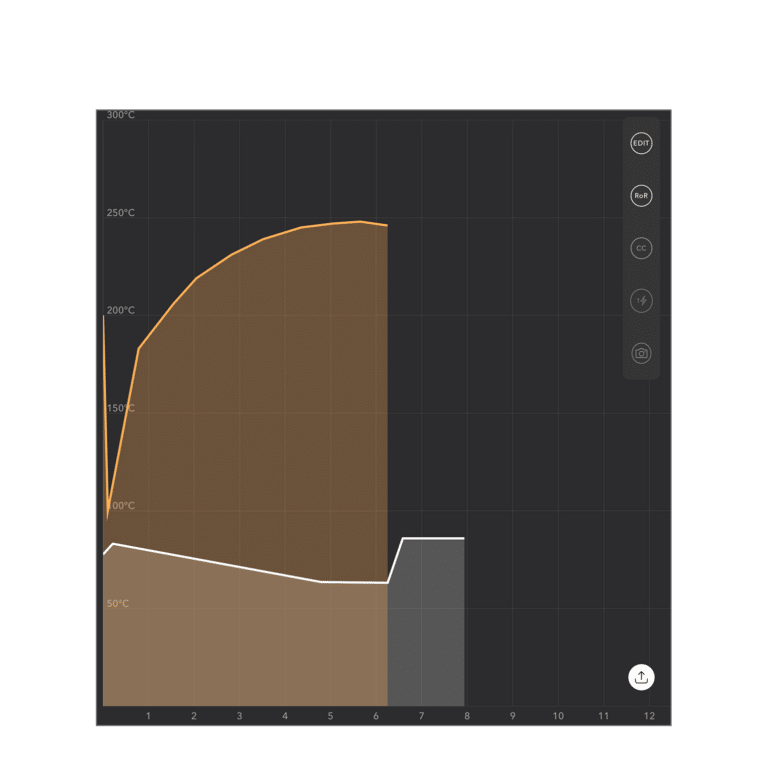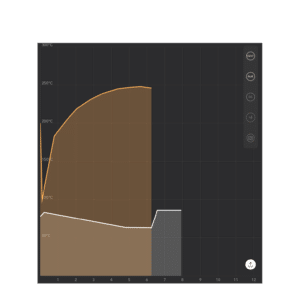 CARAVAN COFFEE ROASTERS – AFRICA WASHED
An inlet profile specifically for very dense, high quality acidity, washed processed coffees. Caravan recommends manually stopping the roast at 1:10-1:20 after first crack.
**Note: Inlet Profiles for 50g roasters do not translate exactly to a 100g roaster.**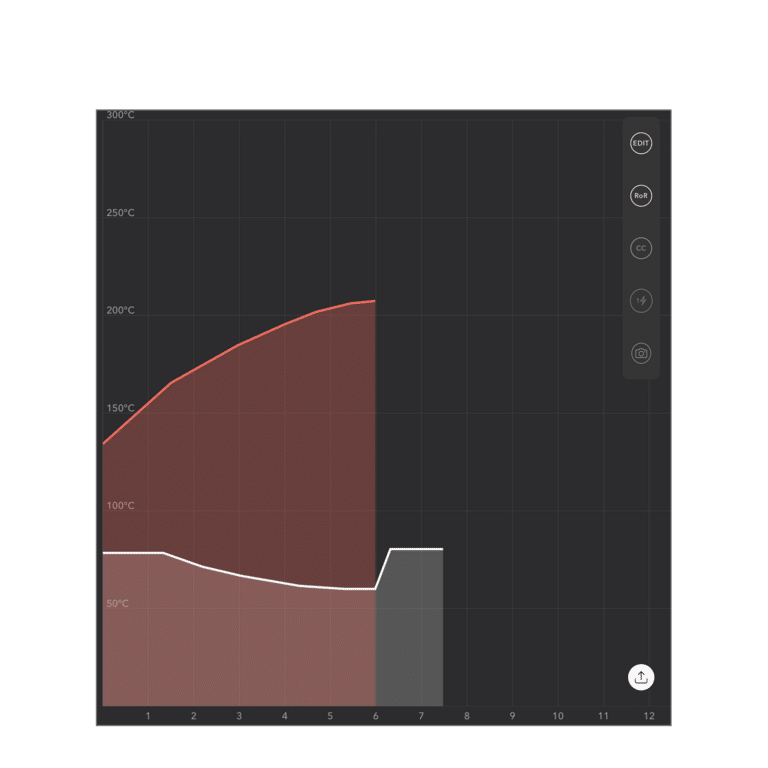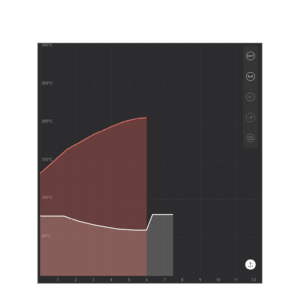 REDEMPTION COFFEE ROASTERS – EAST AFRICA
This 6 minute profile starts with a low drop temperature of 134˚C and ends with a temperature of 207˚C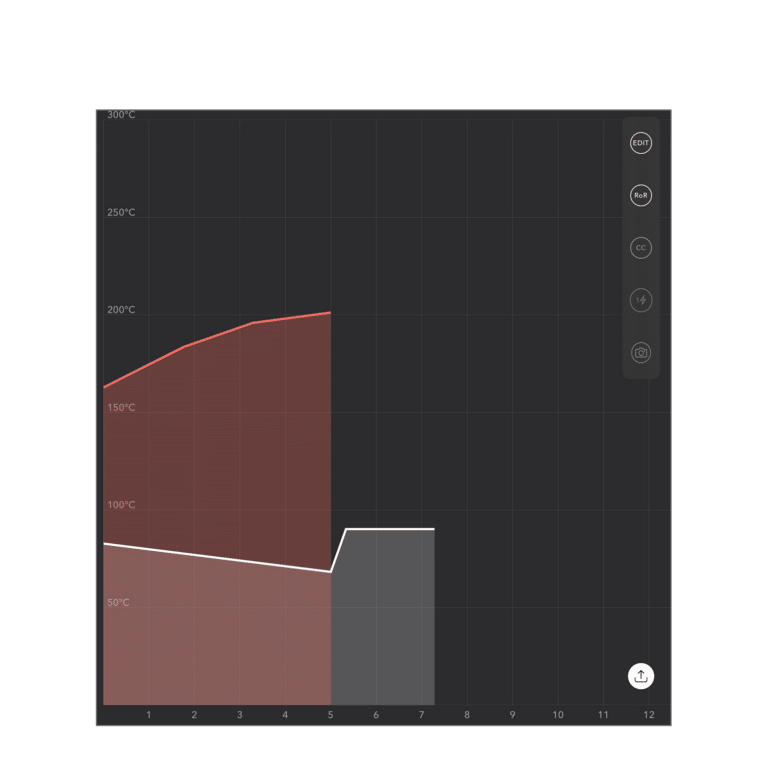 CALENDAR COFFEE – EAST AFRICA
A quick 5 minute roast, with a 150˚C drop temperature and an end temperature of 201˚C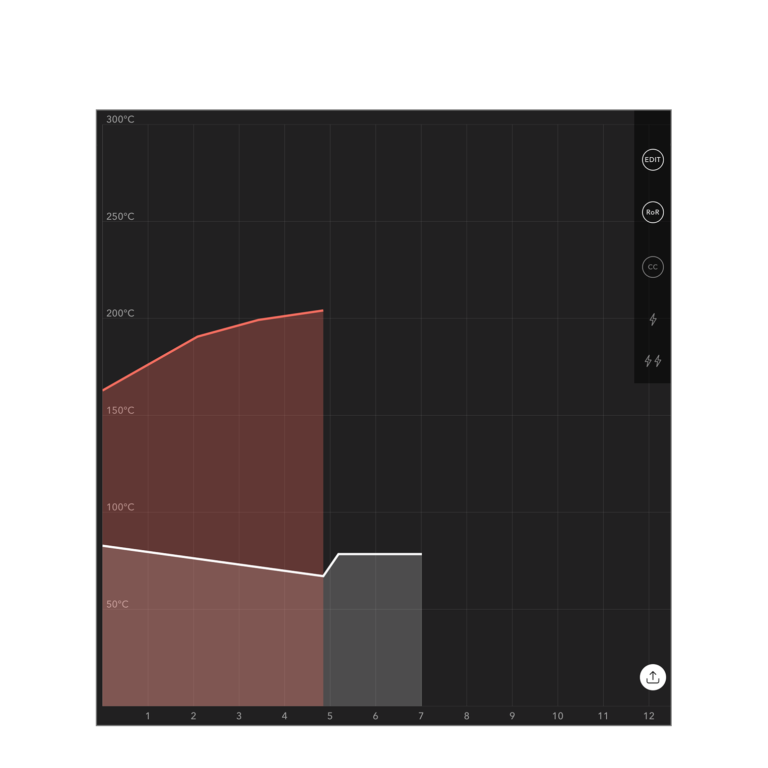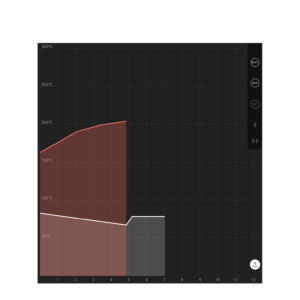 Tim shared this profile back in 2015 and it's been a great start point for so many different profiles. It was designed for 50g of washed Kenya.
Tim is over in Melbourne now running Bureaux Collective who represent IKAWA For Professionals in Australia.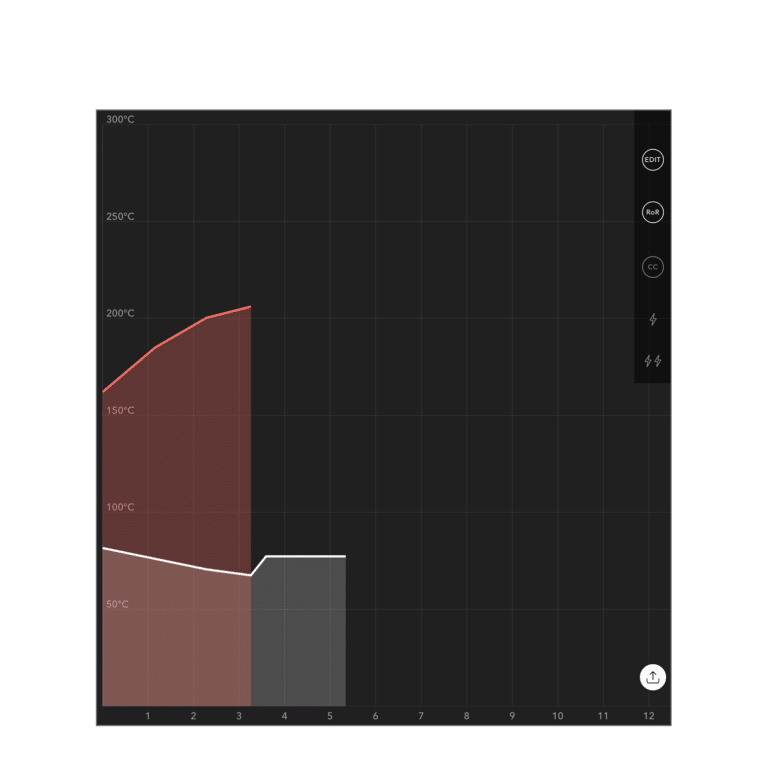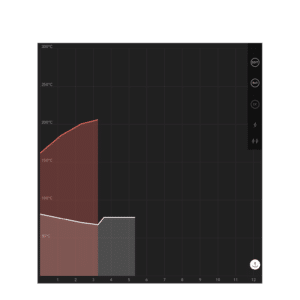 Tumi from Te og Kaffi used this profile at World Brewers Cup 2016 for a washed Hunkute Ethiopian coffee which you can read about here.
We know of other 'champions' who've roasted on IKAWA at competitions, but don't have many of the profiles!
This profile is to accompany the samples in Long Miles' first Burundi auction with Alliance of Coffee Excellence.
Try it for high density East African coffees.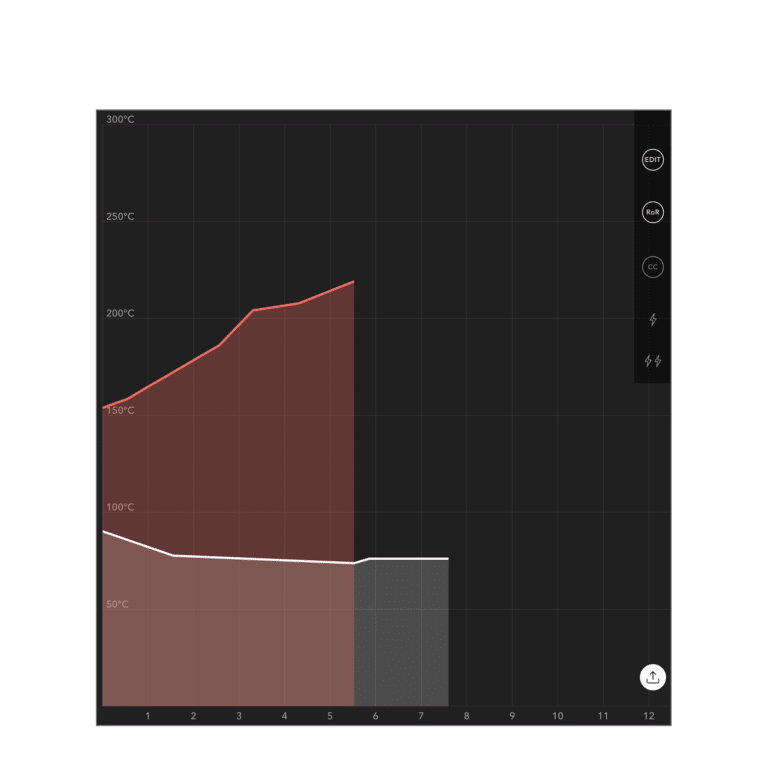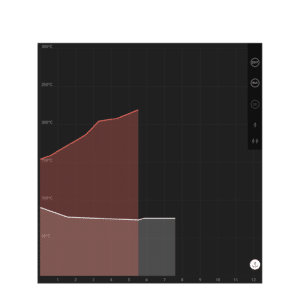 IKAWA | JAMAICA BLUE MOUNTAIN
High energy sample roast profile, which we settled on after iterating from a profile for a high altitude Ethiopian coffee.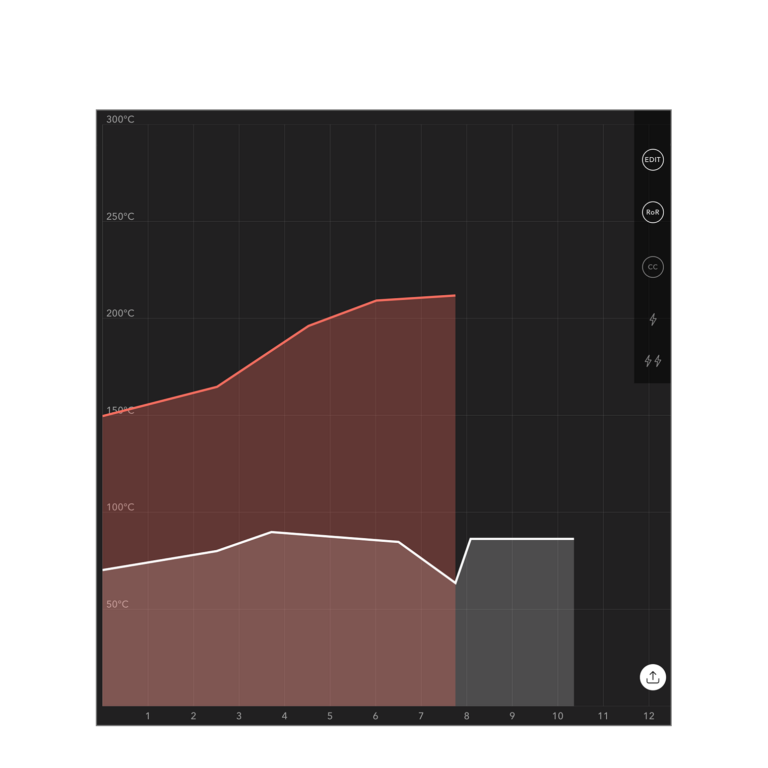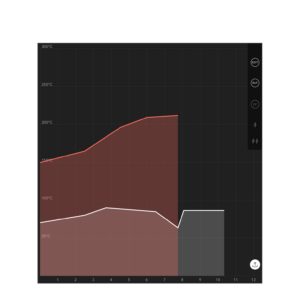 Sample roast for robusta coffee. John Thompson has extensive experience in coffee, including acting as a Head Judge for Cup of Excellence.