IKAWA Affiliate Programme – Getting Started
This page answers some of the questions you may have whilst getting started with the IKAWA Affiliate Program. If you still have questions, please reach out to us here
Contents:
Use the links below to quickly navigate the page.
1. How to generate your unique Affiliate URL
Once you receive your confirmation email, you can log on to the Affiliate portal using this link or via the link in the email. 
Once here, click through to the Affiliate URL's section on the left-hand side.
Your custom Affiliate URL is in the top box.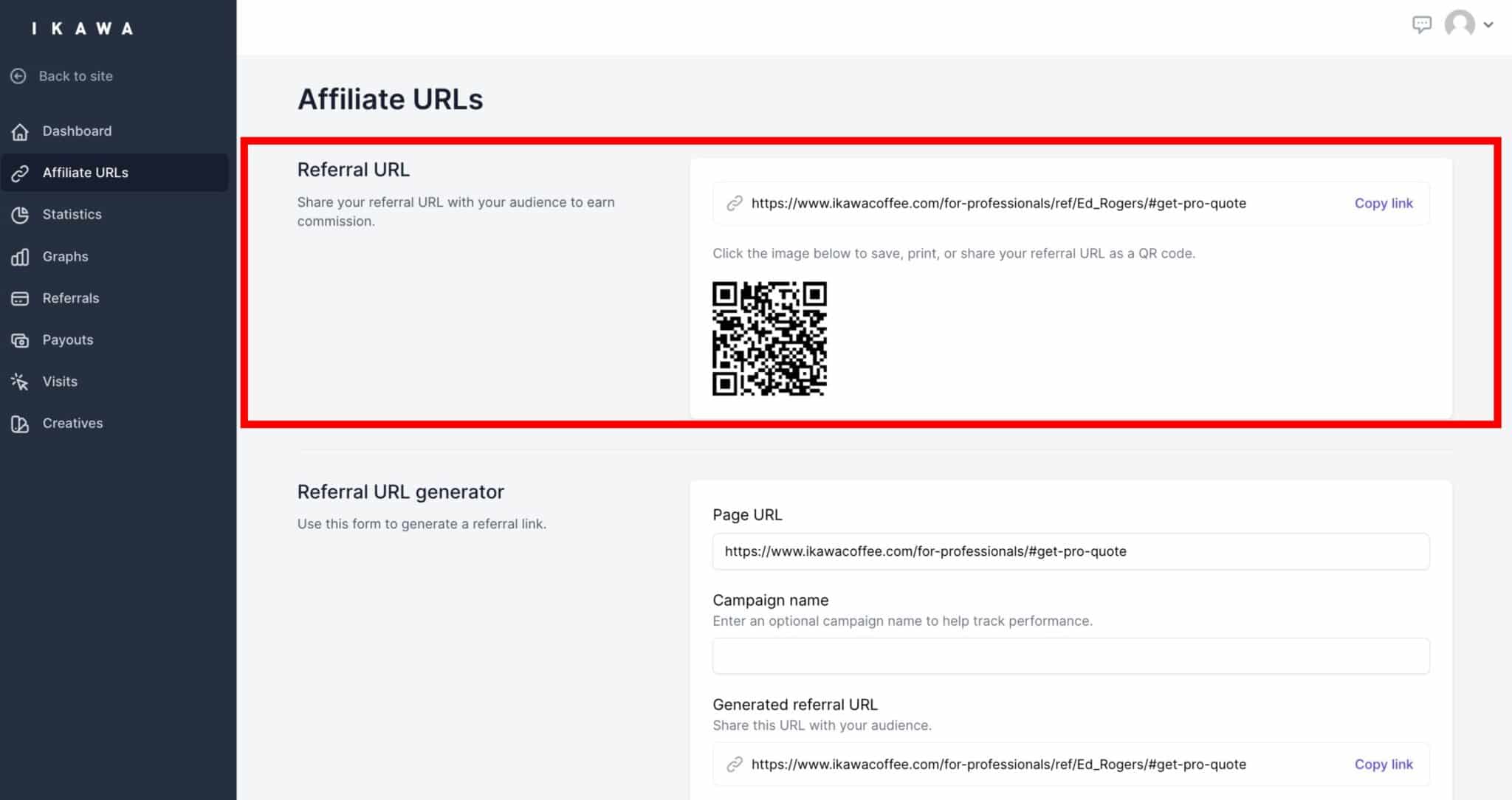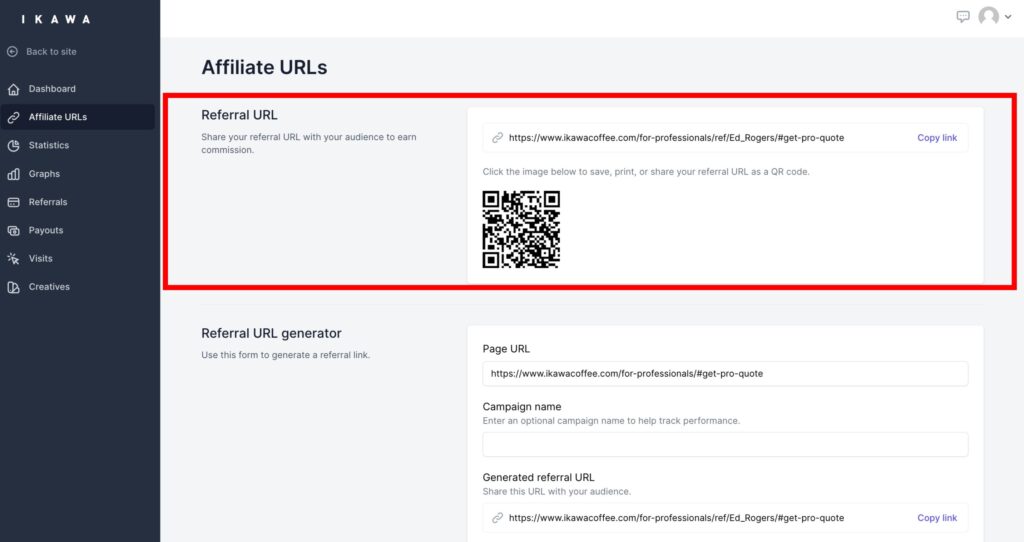 2. How to share your unique Affiliate URL and how others can use it
This URL can now be shared with anyone across your channels.
For IKAWA to accurately track the affiliate's lead that comes in, it is important that whoever you share your URL with, submits a lead during that session on the IKAWA website.
To submit a lead, the person will need to submit their details via the Get A Quote form on our website.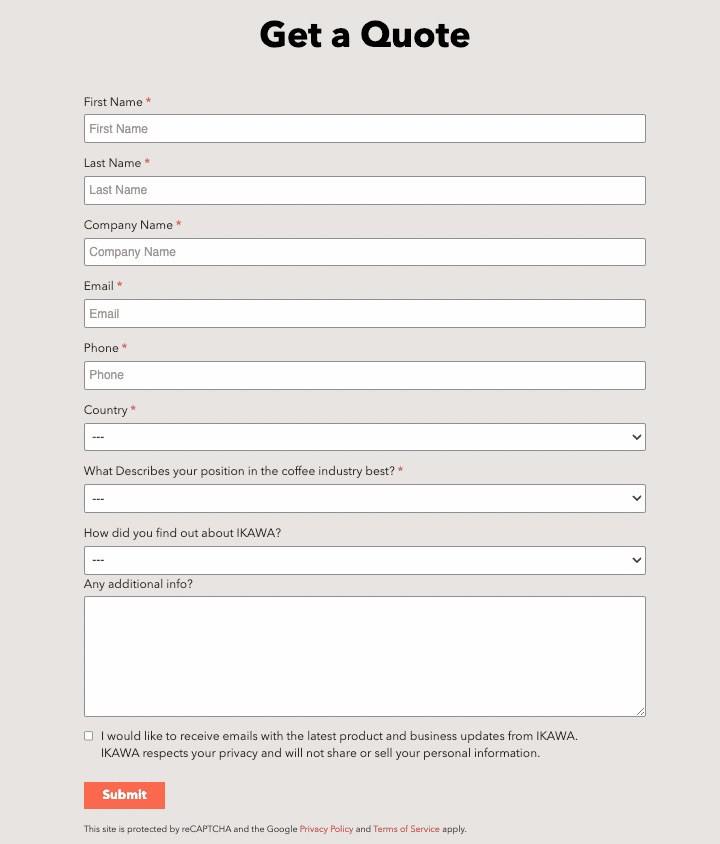 Once submitted these details will be passed to our Sales team who can process their order. Once processed, affiliates will be credited for the referral at the end of the calendar month that the sale occurred in (provided the sale occurred within 30 days of the referral submitting their details to us).
3. How to check the status of your referrals
Once you have shared your Affiliate URL link, you can view how many clicks it has generated to the site and the status of any quotes submitted in the dashboard of the affiliate area.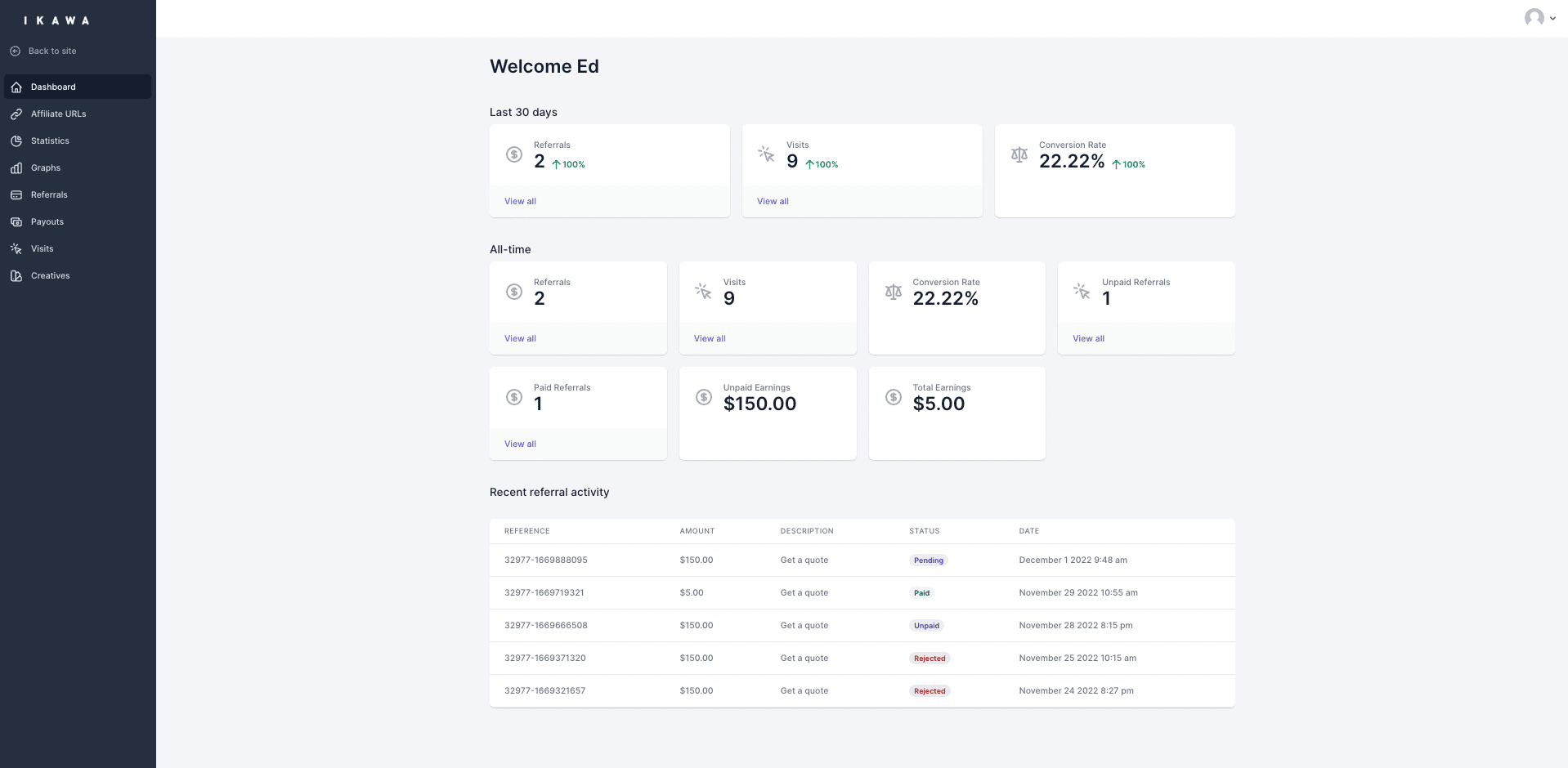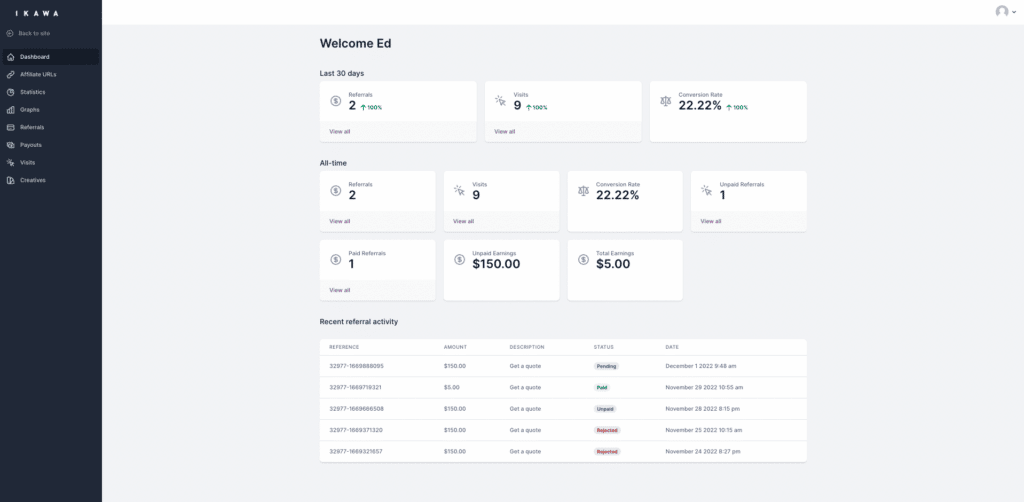 After you share your Affiliate URL with someone and they submit a lead via the Get A Quote form, you will see a new entry in the Referrals section of your Affiliate Area.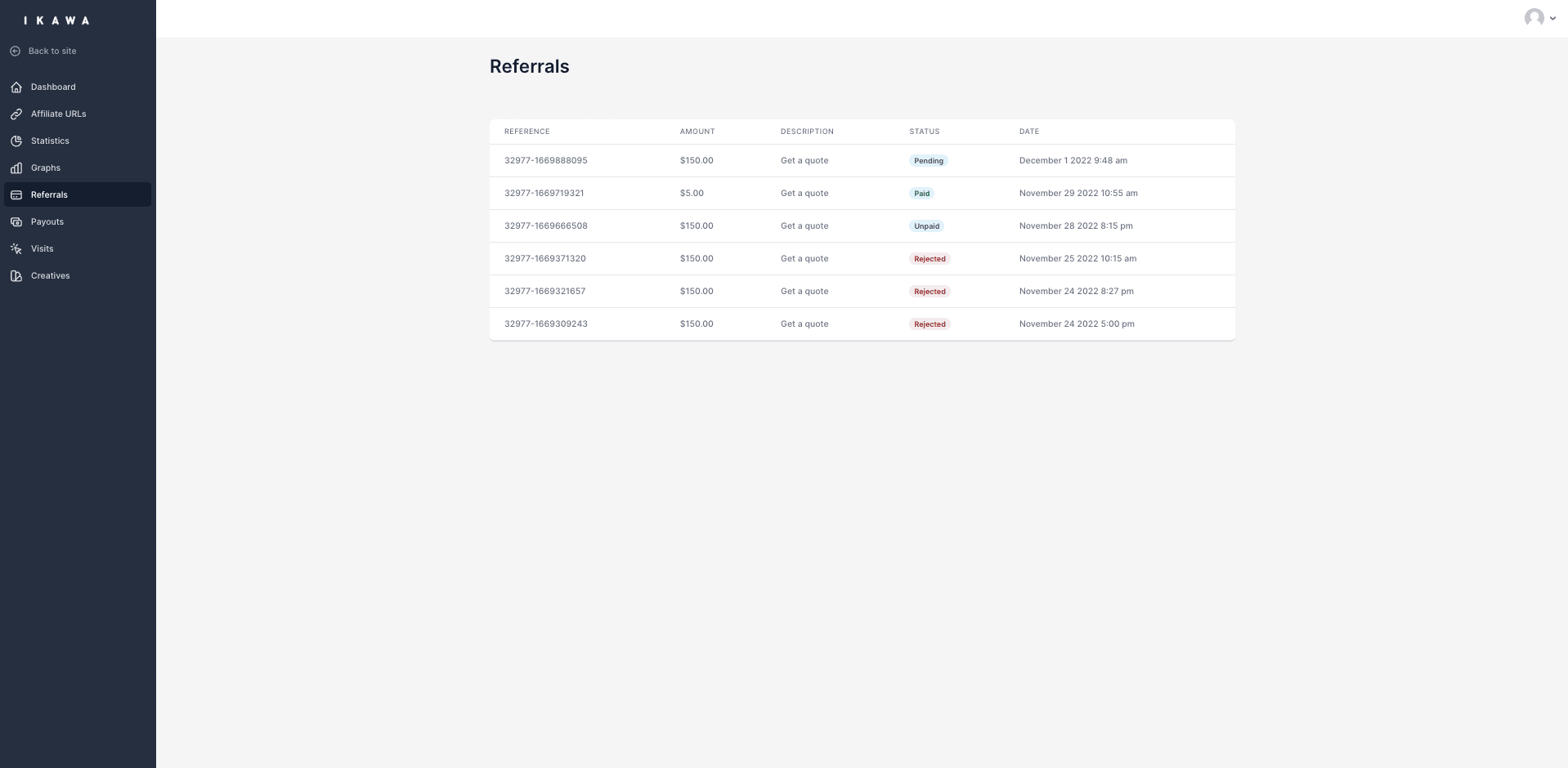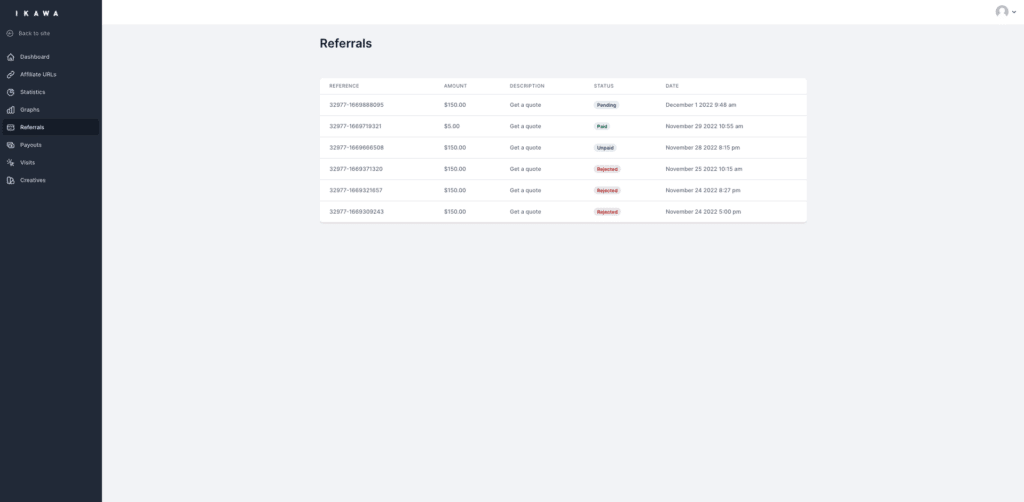 The status of these leads will be automatically categorised under one of the following statuses
Pending – your affiliate has submitted a lead but as of yet has not converted to a sale.

Unpaid – your affiliate had purchased within 30 days of requesting a quote but your reward has not been paid yet (payouts are made at the end of the calendar month).

Paid – your referral has led to a sale which has now been paid.

Rejected – your referral didn't lead to a sale or the sale occurred more than 30 days after the referral submitted their details via the Get A Quote form.
4. How to set up payment information to be paid
To set up payment information, go to your Icon in the top right-hand corner > Settings > Payout Settings > Add Payment method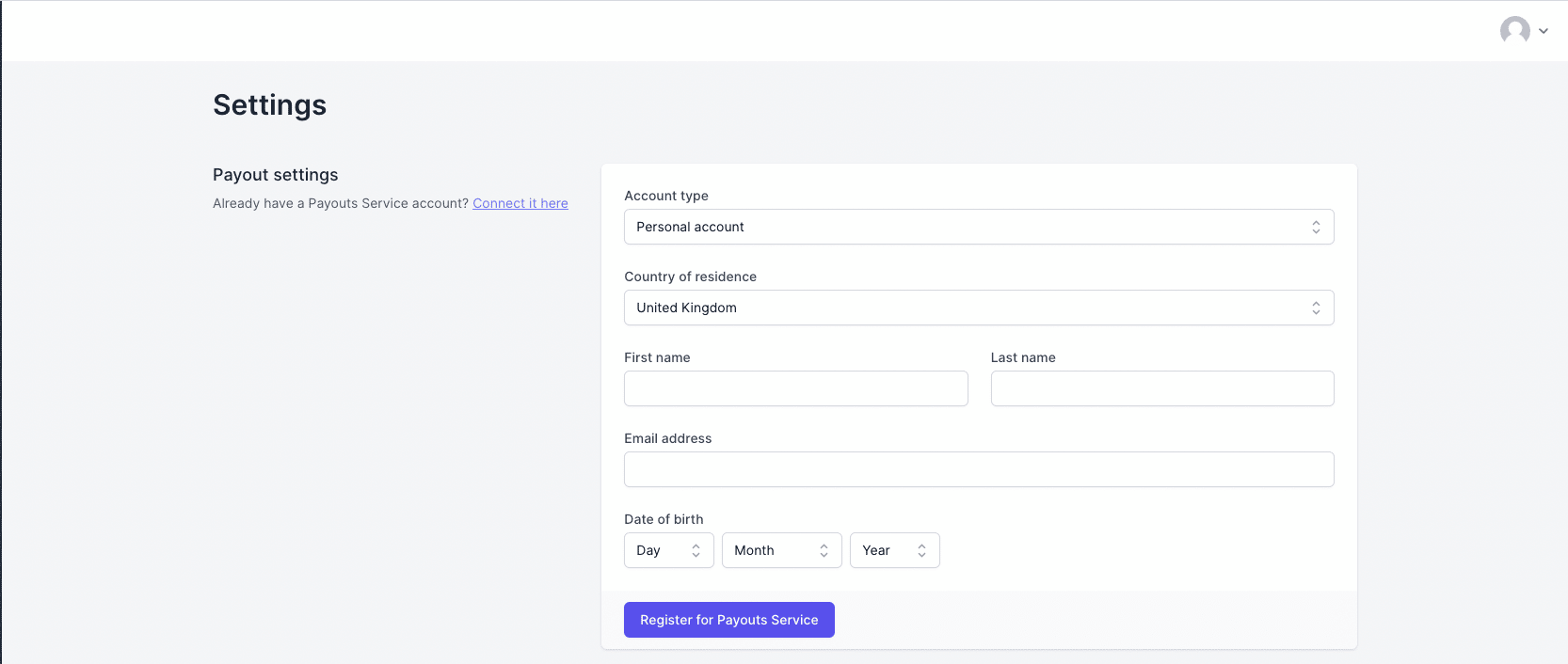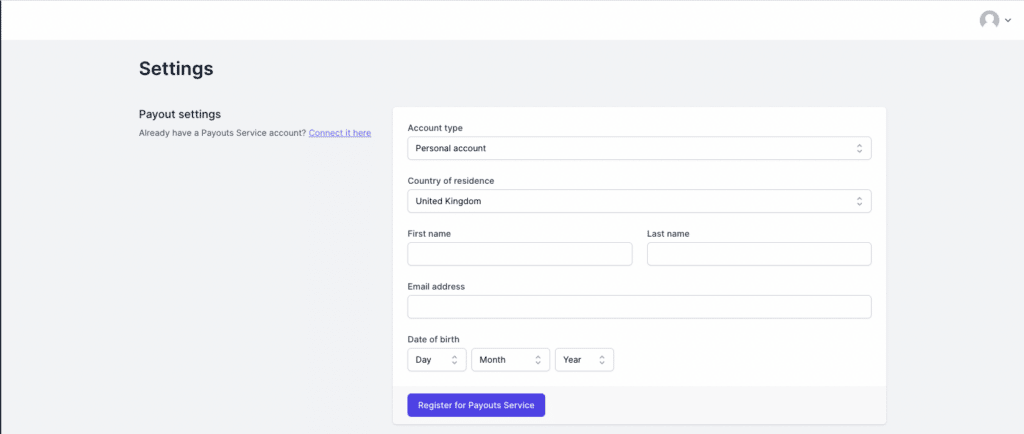 From here you can add your bank details.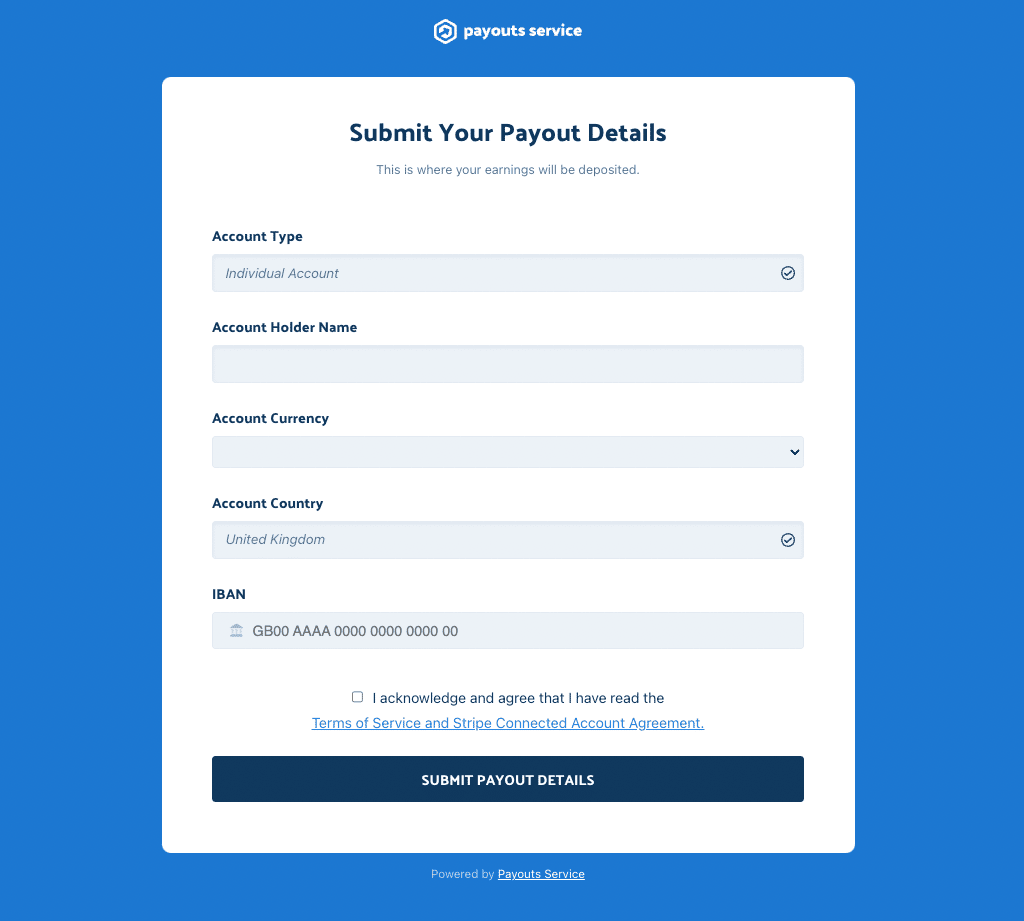 5. Can I refer anyone using my Affiliate URL?
Yes you can! However, there are some countries that IKAWA does not ship directly to. For these countries where IKAWA uses a distributor (found here), we would not be able to pay out on your referral