WHAT WE'RE DOING
IKAWA has been working on a new version of firmware for the Sample Roaster, launching Beta V20 Firmware, designed to supersede V19.
Firmware is software that makes hardware work.
In this case, it is responsible for allowing the app to communicate with the roaster, and for the hardware devices in the roaster to communicate with each other and do what they are supposed to do.
The key features in this firmware update are:
1. PID control of the fan speed to create even greater consistency and uniformity from roaster to roaster, and roast to roast.
2. A predictive element within the temperature control algorithm which will help the roaster control the temperature even more accurately, and minimise overshoot, particularly in the early stage of the roast.
3. Improved Preheating settings to preserve life of heating element.
With the new Beta V20 firmware, roasts on your Sample Roaster will have an even greater degree of roast to roast consistency, and profiles shared with customers will also be even more consistent, roaster to roaster.
To install the firmware, simply download the IKAWA Pro 2.2 app from iTunes and follow the instructions that appear when you connect to your roaster.
Please make sure you are clear about the voltage of your roaster before starting the update, and that your iPad / iPhone has a good connection to your roaster.
The update will take around 5 minutes.
1. SELECT SETTINGS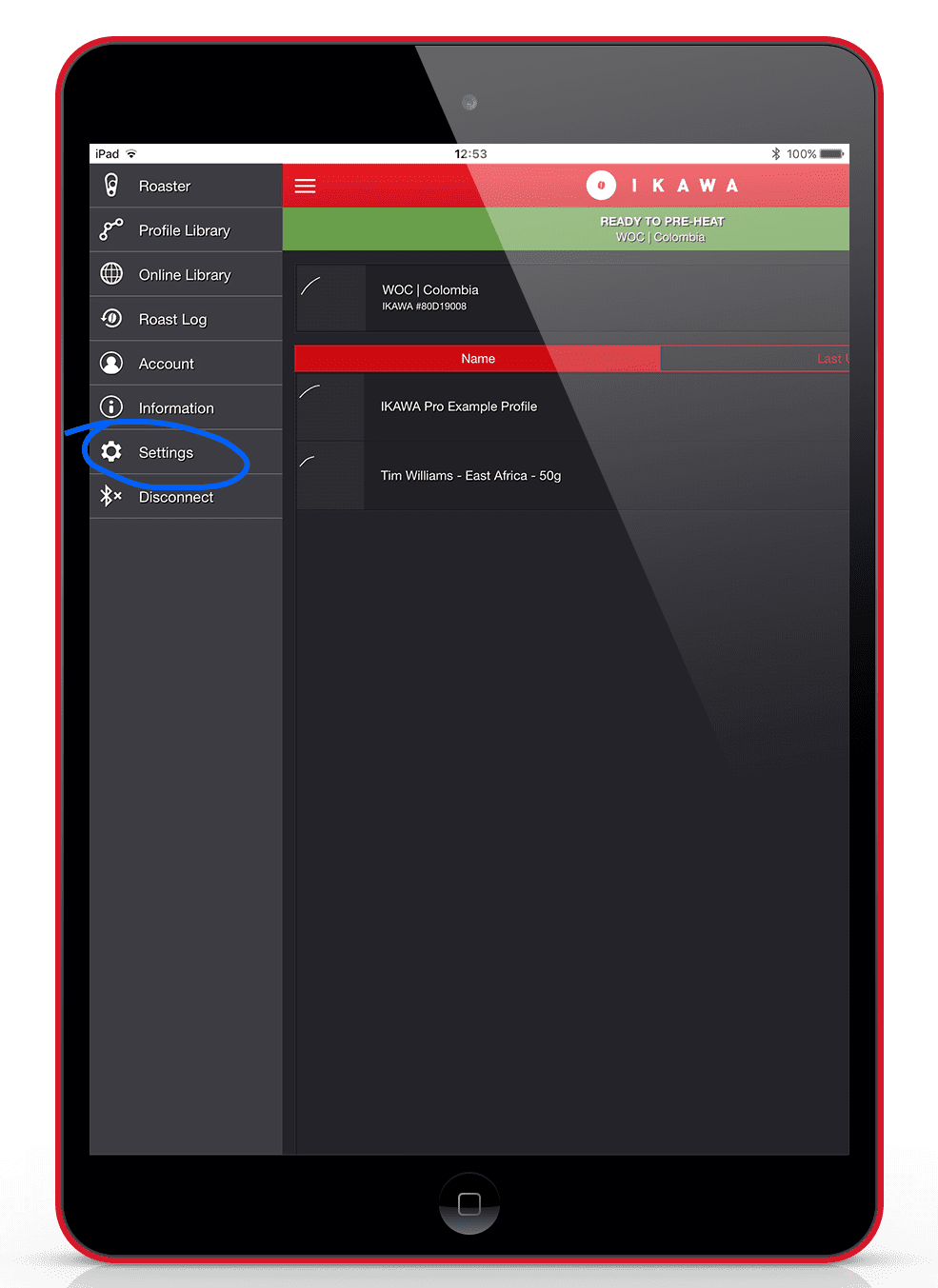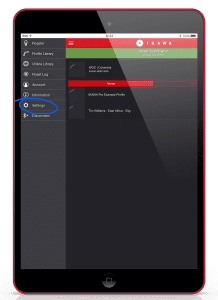 2. CHECK TEST V20 FIRMWARE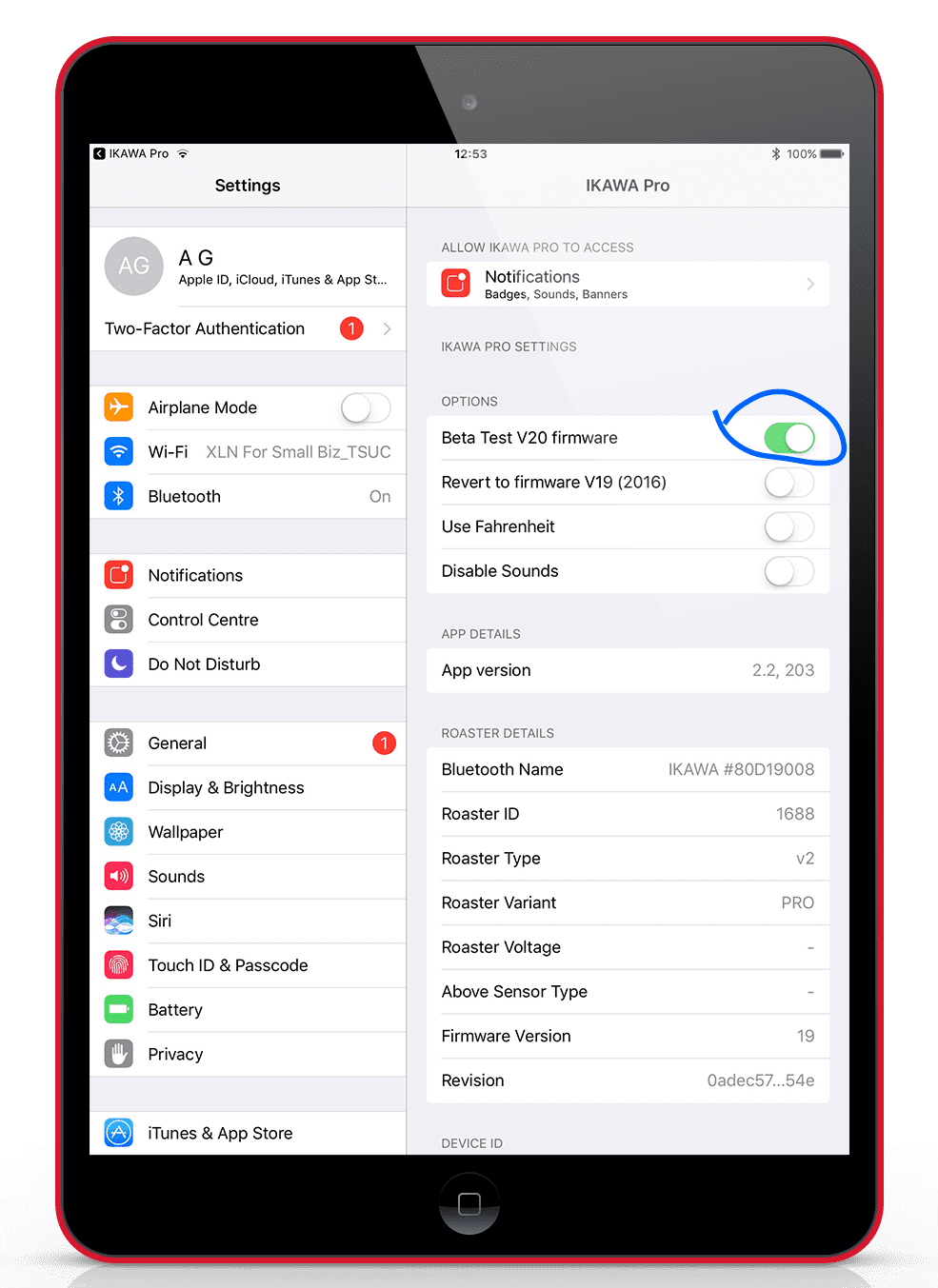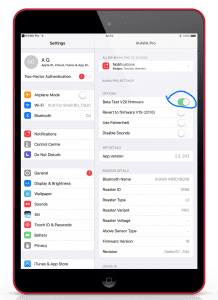 3. CONNECT TO ROASTER AND HIT UPDATE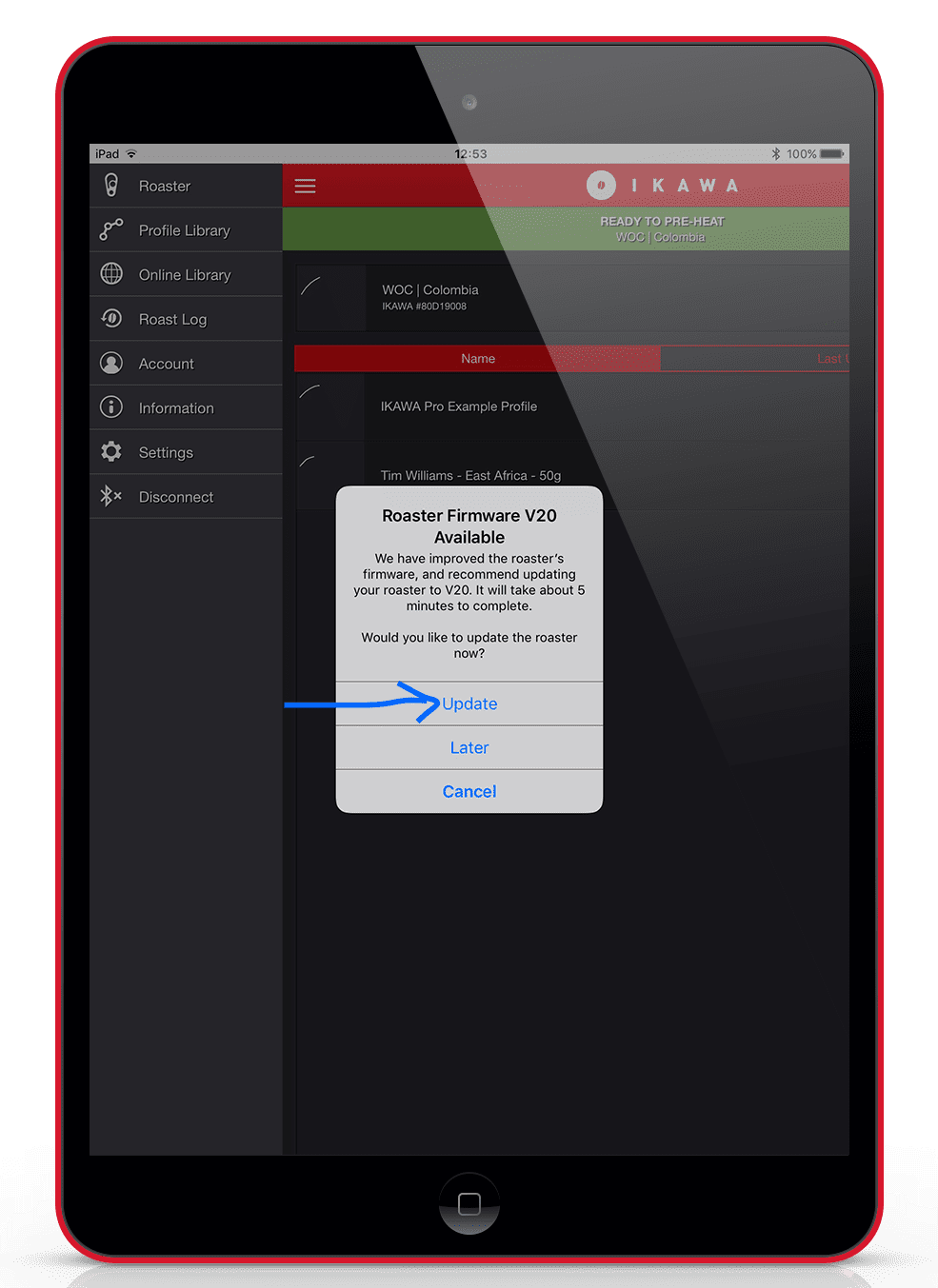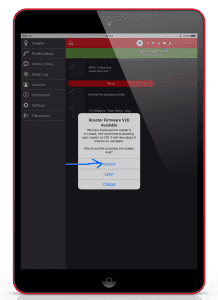 4. FOLLOW ON-SCREEN INSTRUCTIONS
You can revert to V19 Firmware that you are currently using, or switch  between Beta V20 Firmware and V19 through the app Settings as above.
WHY MAKE THIS UPDATE
IKAWA is always striving to improve our roasters and customers' experience using them. We believe that the new changes will further improve the consistency of roast; from roaster to roaster, and roast on roast, as well as improving the durability of the roasters.
SHARE FEEDBACK
Once you've tried the Beta V20 Firmware, we're interested to get your feedback.
Please submit this here.
FURTHER QUESTIONS
If you have any further questions about the Beta V20 Firmware, please drop us a line to support@ikawacoffee.com