Usually, sharing IKAWA Roast Recipes is really simple. Tap, open, roast and enjoy.
After recent operating system updates to iOS and Android, some users have reported difficulty in opening recipes.
The solutions are straight forward:
iOS (Apple Devices)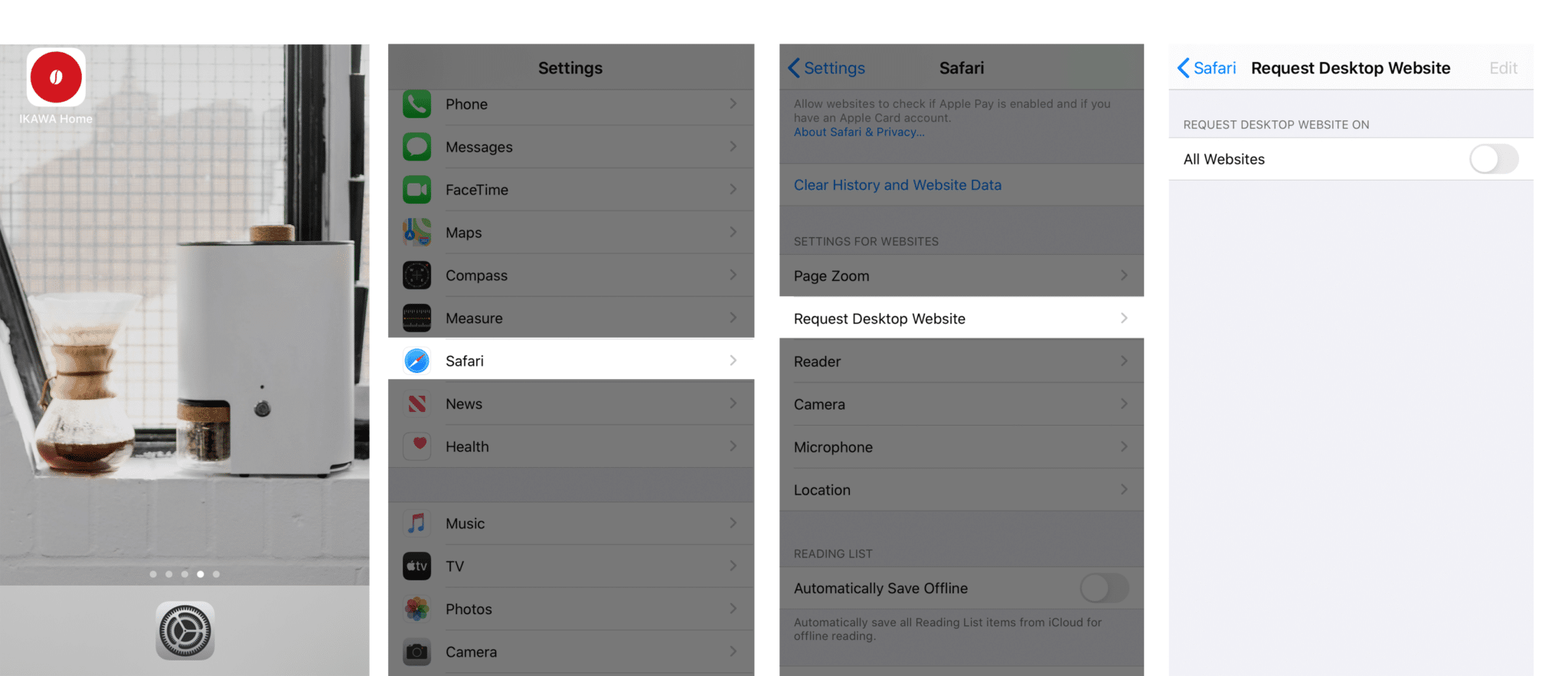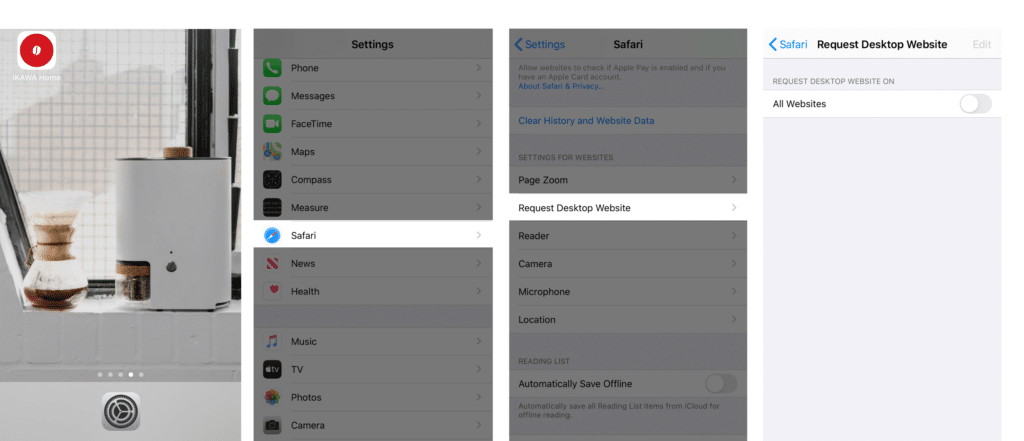 Settings > scroll to Safari icon > scroll to Request Desktop Website > 'All Websites' is OFF (Not Green)
Android (Samsung, Sony, LG etc Devices)
Some android users are finding that after tapping a 'share url' they see a black box, looking like the examples below.
Simply tap the screen and it will open the roast profile in-app.
If you don't tap the screen, it will time out and you will return to the App Not Found screen.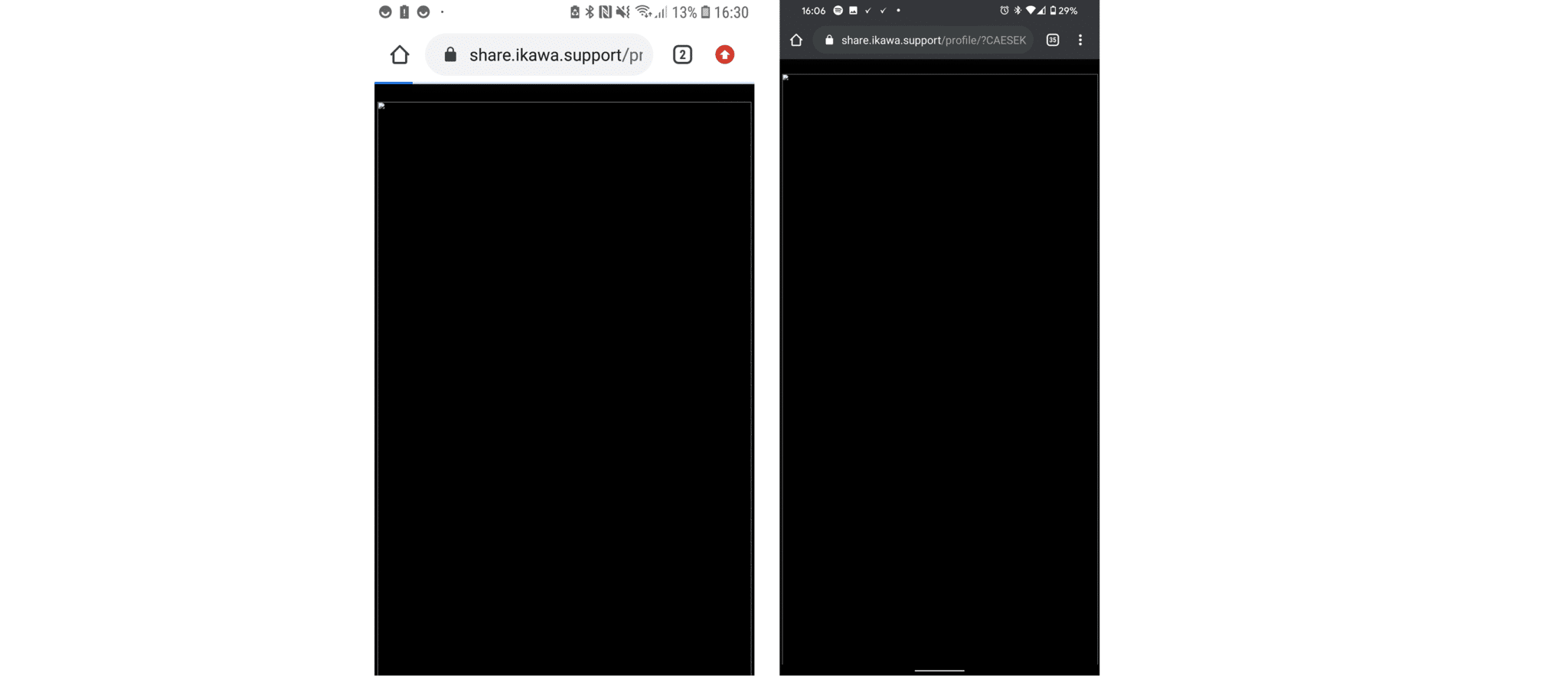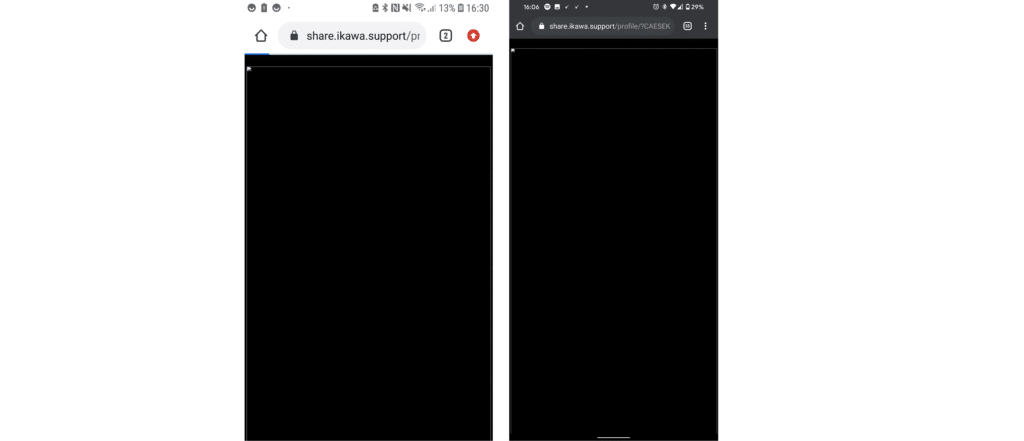 If you need any help navigating the fixes above, or are still having problems, please reach out to our customer service team.