Get up and running with IKAWA At Home
Step 1:
Find a nice spot to roast
The roaster doesn't create a lot of smoke, but there is enough that after 3 or 4 roasts, a small room may become noticeably smokey
So, if you're planning on 1 or 2 roasts, anywhere should be fine as long as you're on a hard-surface. If you're going for more than that, consider moving close to an open window or if it's warm, outside!
Step 2:
Choose which coffee you'd like to roast (and drink) and select the profile that matches. Make sure you press the button on the bottom left that says "Send To Roaster".
The African coffees (Ethiopia and Burundi from the IKAWA World Selection Pack) are sweet and a little fruity.

The Colombian coffee is clean and sharp.
The Brazil coffee is low in acidity and more earthy in flavour.
And the Guatemalan coffee is a nice, mild, balanced coffee.
Step 3:
Add your greens to the doser.
If you have a kitchen scale, you will have best results using that. Weigh 50g of coffee.

Otherwise, fill the doser to the  bottom of the caution text (like below)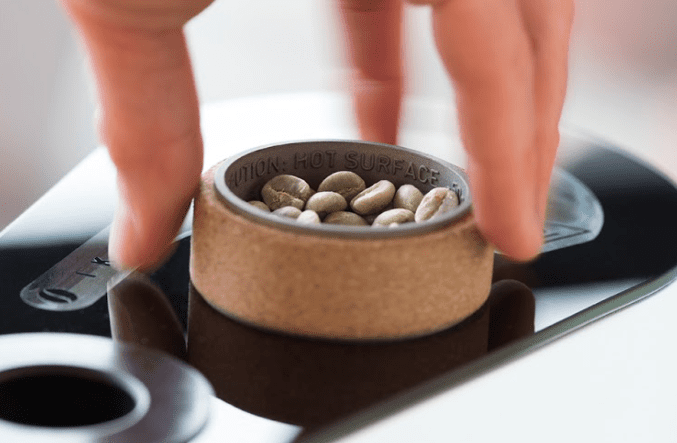 Step 4:
Start roasting
Twist the doser to add the beans to the roasting chamber and twist back so the chamber is sealed.

If the light is "green", press the big silver button on the side to start the roast
Step 5:
Finishing up
The roaster automatically cools the coffee for you and will let you know when it's done.



Swap in the clean jar, remembering to bring the gasket with it and hit the silver button on the side again.

Yep, that just happened. Your roast is done. Transfer to your storage jar and brew when ready.